A Christian priest joined a group of Muslims in Adelaide on Sunday to pray for rain as communities continue to battle wildfires.
On behalf of the Centre for Christian and Muslim Relations, Rev Patrick McInerey gathered with 50 Muslim worshippers in Bonython Park to ask God for the provision of rain to drought-stricken areas and families impacted by the bushfires.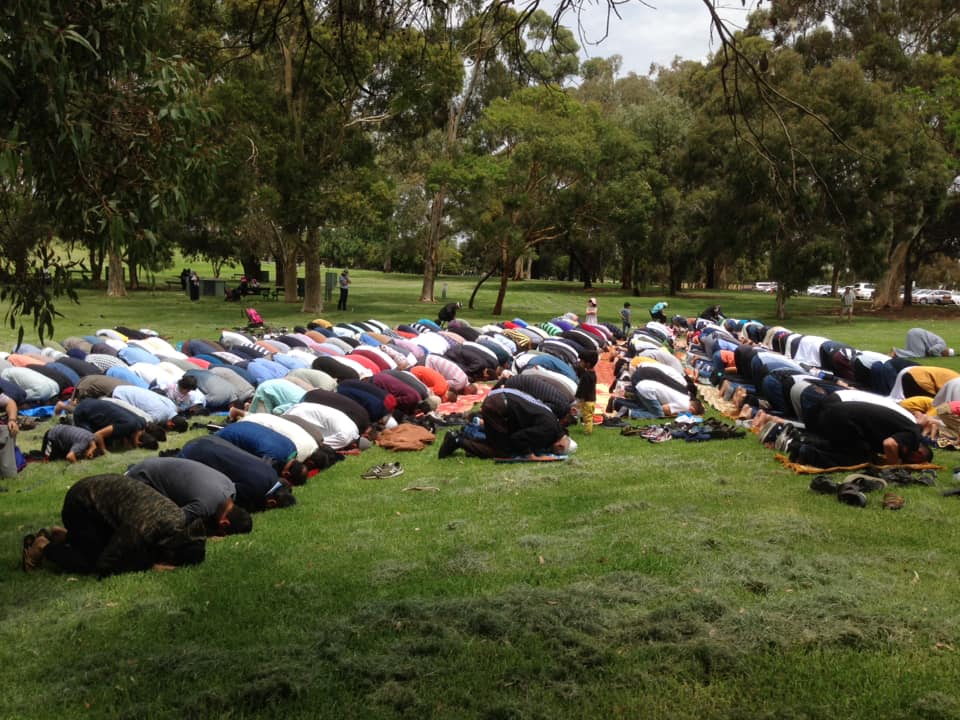 Sharing photos of the event on Facebook the Catholic missionary said: "Today I joined with my Muslim sisters and brothers in Adelaide in prayer for rain.
He added: "My friend, Professor Mohamad Abdalla, gave the khutbah (sermon) emphasising repentance and reliance on God who is Merciful Provider."
The service came following the death of pilot Dick Lang and his son Clayton, who was a surgeon, the previous day. The pair were killed in bushfires on Kangaroo Island, off the coast of South Australia as they returned home from fighting blazes in the area.
Light rain brought some relief to firefighters on Monday but hot and windy conditions are expected to return later in the week which could lead to more flames.
At least 24 people have died and thousands of homes have been destroyed in the fires which began in September.
Following previous critic of his handling of the crisis, Prime Minister Scott Morrison has announced a $2 billion AUD (£1.06 billion) funding boost to help the relief effort.
A number of Hollywood stars expressed their support for Australia as they attended the Golden Globes awards, with some saying the situation reflected the severity of the climate crisis.