A church in New York City has had its two million dollar tabernacle stolen after someone broke into the church on Thursday.
St Augustine's Roman Catholic Church, known as the "Notre Dame" of Brooklyn's Park Slope neighbourhood was closed for renovation work at the time.
The church suffered a second attack on Saturday, this time beheading an angel statue.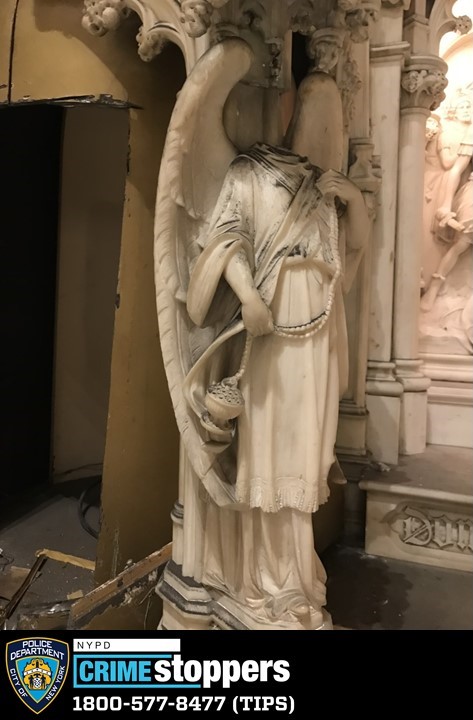 NYPD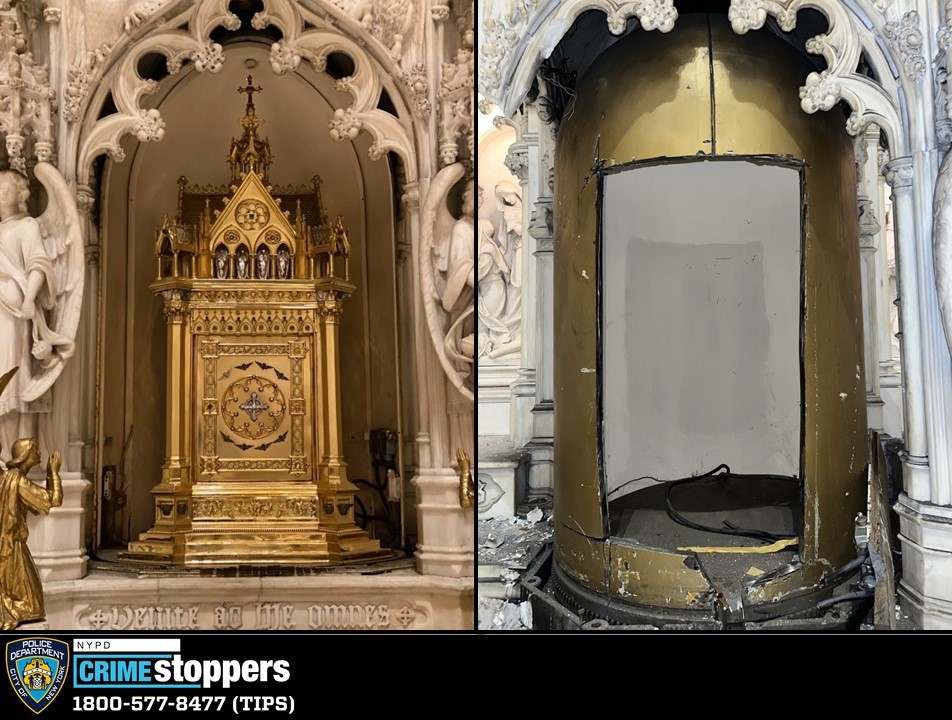 NYPD
Speaking to CBS New York, the church's pastor, Rev Frank Tumino said he thought "a sacred space would never be violated".
"This is devastating, as the Tabernacle is the central focus of our church outside of worship, holding the Body of Christ, the Eucharist, which is delivered to the sick and homebound," Rev. Tumino continued.
"To know that a burglar entered the most sacred space of our beautiful church and took great pains to cut into a security system is a heinous act of disrespect."
According to the Diocese of Brooklyn, the attackers cut the sacred tabernacle out of its protective housing.
The tabernacle is described in the church's website as a "masterpiece and one of the most expensive tabernacles in the country, guarded by its own security system," which involves an "electronically operated burglar-proof safe". It was built in 1895 and restored in 1952 and 2000.
Angel statues near the tabernacle were destroyed, and a safe where priests prepare for mass was also cut open, according to the diocese.