The London mayoral elections will determine who will shape the city's transport, environmental efforts and policing, which you can read more about on their respective websites.
However, Premier has spoken to six of the candidates to see what they have to say about faith, free speech, places of worship and their plans to solve poverty.
Sadiq Khan - Labour
As the current mayor, Sadiq Khan is defending his record but he's also campaigning for more affordable housing and travel costs.
Over the last five years Mr Khan hasn't shown any embarrassment about visiting churches and told Premier this week: "The Christian church does so much good for all Londoners, irrespective of faith, race, background that I'm so incredibly proud of the friendship I formed with all the churches across London."
He said that his values were "almost identical to the values you have" when it comes to society, adding: "We are the keeper of our brothers and sisters. We aren't going to walk on the side of the road, we can achieve far more together than we can alone."
The Labour candidate's focus has been on protecting and creating jobs in London and seeking to reinvigorate the economy after the pandemic.
He added that he has appreciated it when Christians pray for him: "The number of churches I've gone to where I've heard for myself the vicar, the priest, the Father, the congregation praying for me and all our leaders is just so inspiring and I'm always struck."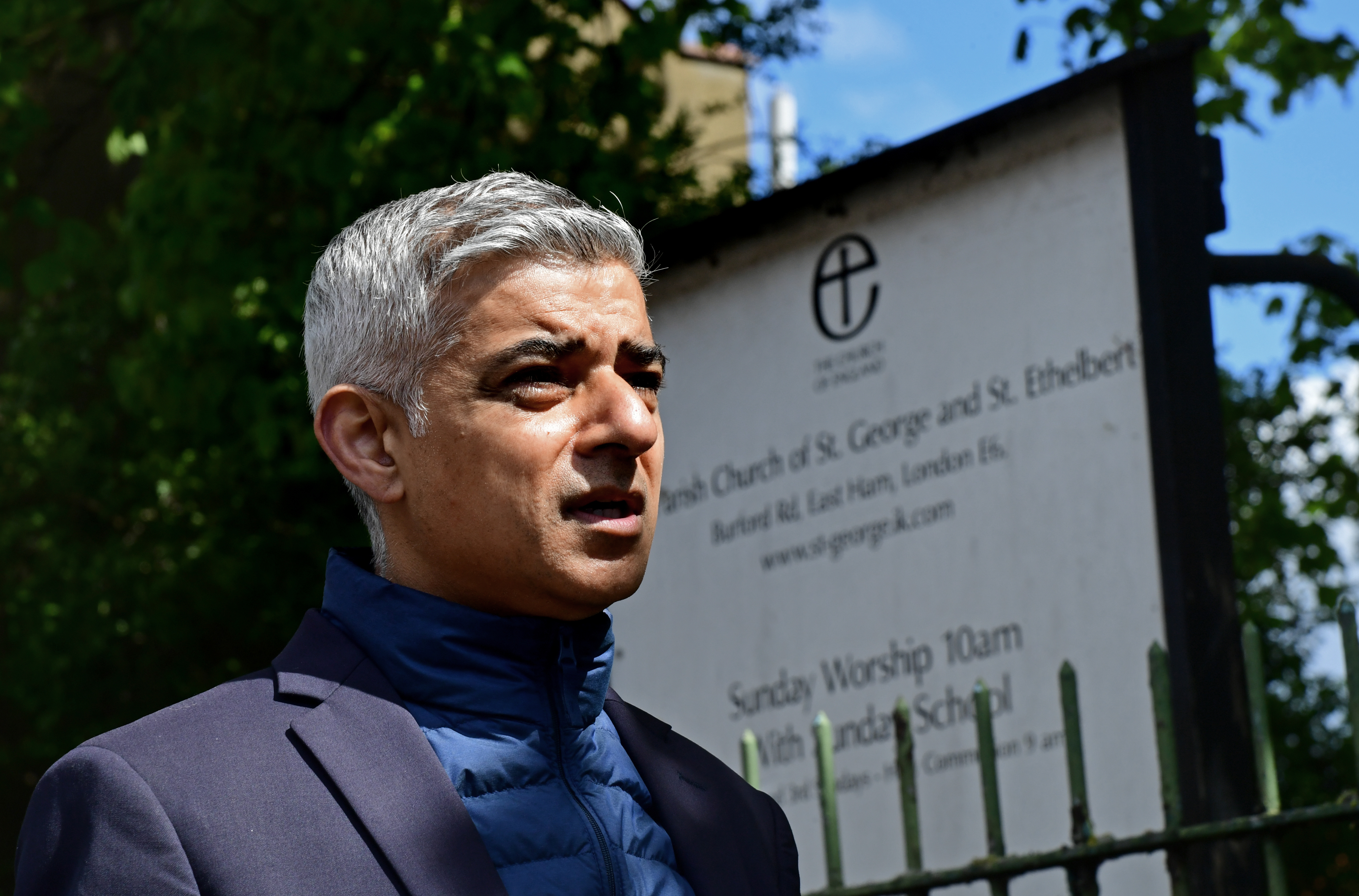 PA Ian West
Sian Berry – Green
Sian Berry told Premier that one of her big concerns was homelessness: "I think the state needs to step in and not allow so many people to slip through the cracks and not turn people away when they are asking for help."
She acknowledged the church's role in helping people at their lowest point, saying: "I think it's been extraordinary the number of churches, the number of faith groups from all different religions and local communities, who've stepped up to provide help during the coronavirus crisis. A lot of them, like churches, were already running something like that…and it's been absolutely extraordinary to see."
The Greens want to give local communities more power to defend their buildings, such as church halls, and campaign to get new ones. She told Premier the Greens were about: "building stronger communities because that's how we solve so many of our problems, including violence."
Speaking about the fact that a church in Balham was interrupted by police on Good Friday, she said the police had not been consistent in their application of the Covid measures.
"There's disproportion towards some members of the community: black Londoners I think in particular, people who were out on the streets protesting or trying to raise issues have seen police action against them not entirely done in a way that has been constructive or clear or consistent," adding that she will defend the "right to be inconvenient".
Berry said: "Free speech does need to have its limits, we need to make sure all members of our communities are able to be themselves and are able to be valued but having that debate about where that balance lies isn't something that should happen at the level of the police, it's should be happening at the level of the community."
Shaun Bailey - Conservative
Shaun Bailey is not ashamed of his Christian faith, telling Premier: "I'm a tambourine player, singing in the aisles, church-goer. I'm a born-again Christian who follows Jesus."
Mr Bailey grew up in the church, left while he was a teenager and returned as an adult and has been a Christian for 19 years.
He wants 8,000 more police and a greater presence on the London underground with more stop and search. He sees youth work as part of the solution to solving knife-crime, saying he will employ 4,000 youth workers through already existing organisations.
He is keen to steer young people towards better choices, with a 'second chance fund' to help young people get qualifications and stay out of crime.
He told Premier: "Coming to Christ for me was a real relief. To have a Saviour to rely on, to give me strength was such a relief for me". He went back to a church to do an introduction course admitting that he "went there to argue about all the problems I had with the church", but he left believing in the importance of a relationship with Jesus.
He revealed that he thinks Christians need a "slightly louder voice" and he wants to start a multi-faith forum in City Hall.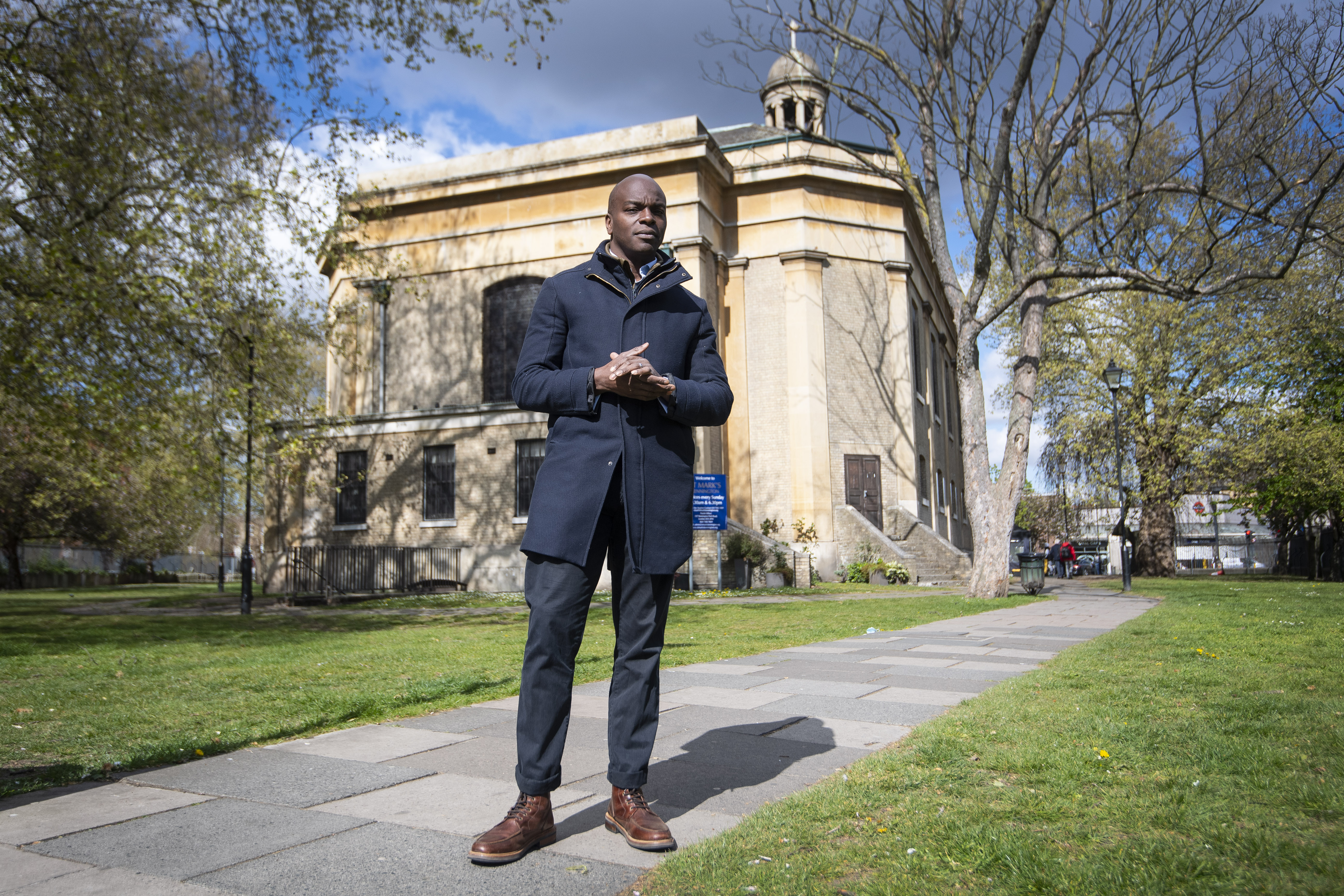 PA Victoria Jones
Luisa Porritt - Liberal Democrat
Luisa Porritt told Premier that if she won she would definitely engage with churches in London and that it was important to stand up for the right to worship.
She acknowledged that churches had stepped up to help people in need in the pandemic and said: "I think it's important as mayor of this city to stand up for the right to worship and the freedom to do that."
Speaking of recent police intervention at a church due to Covid measures, she said: "I think it's really important that the Metropolitan Police has an attitude of engaging with people and getting that balance right and respect fundamental human rights."
She's proud of the multi-cultural and multi-faith nature of the city and wants to bring empty homes and offices back into use as affordable housing.
Ms Porritt recently found out that she has Jewish heritage and has been exploring that part of her identity but went to a Church of England school. Her campaign is focused on decently-paid jobs, affordable homes and clean air.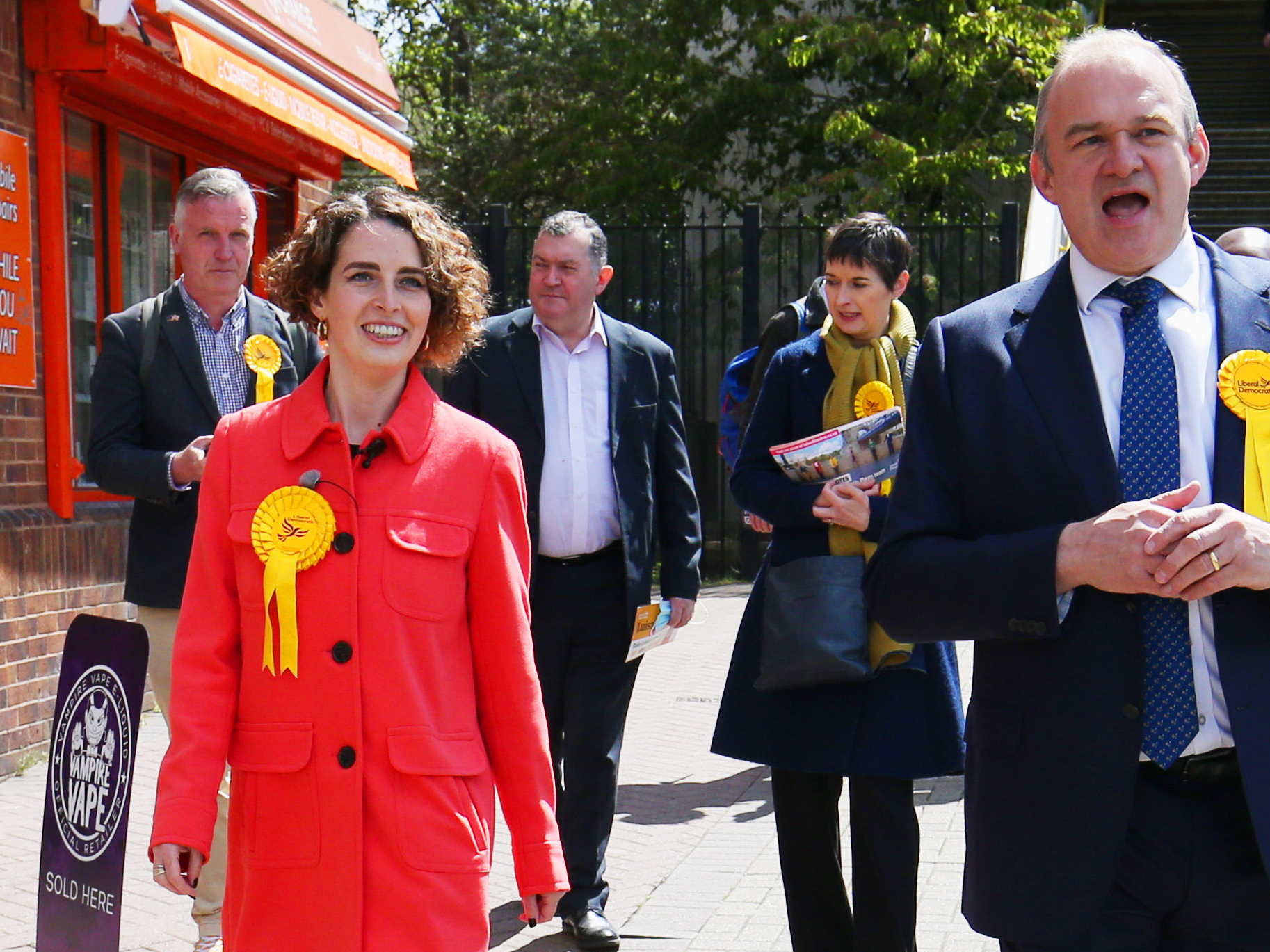 PA Jonathan Brady
Laurence Fox – Reclaim UK
Actor Laurence Fox told Premier that the Archbishop of Canterbury let the church down over Covid, something Justin Welby also admitted himself in a recent interview.
However, Mr Fox is unhappy about other parts of church life and society too. He suggested to Premier that people with different sensitivities around Covid could go to different churches: "As you get multi-denominational churches and lots of different sorts of churches, if this situation arises again, you can have a 'singing church', you can have a 'mask wearing church'. I think you probably need God on your side in situations like this, rather than to try and control the whole thing. If you're into the social distancing and you want to worship then there's a church that really engages with that, that is great. And if you're more into living your life and not living in fear, then there should be other churches for that."
Speaking about the interruption of the Catholic service in Balham, Mr Fox said: "The only time a policeman should ever enter a church is to worship in my view, it's not a house of man, it's a House of God - it's sacred ground. I am horrified by what's happened in terms of that and this seems to be a sort of general attack on Christianity.
"I think the leadership of the church have been absolutely culpable in this. And Christians around the country and around Great Britain must be looking at the Archbishop of Canterbury going - 'you are actually working for the other bloke at the moment'. It is appalling. And it is not how God works. You don't need a vaccine passport to talk to God. I'm horrified by the way they've dealt with that."
PA Ian West

Nims Obunge – Independent
Nims Obunge is a Pentecostal Christian and long-time campaigner on knife crime who is standing as an independent to tackle family breakdown, social exclusion, community trust and employment. When asked what he hopes to achieve by standing, even if he does not win, he replied: "by the grace of God, I will win".
He said that by standing as an independent he was a bridge between people's differences and would have the ability to bring people of different opinions to the table: "My church gets that what I'm trying to be is a candidate that unites a city."
He told Premier he wants to build a London where "stop and search does not start on the streets but we empower parents to address those things in their homes."
As one of nine children, he was raised to pray at 6am with his family and said: "I have loved Jesus for a long time."