West Midlands police have been called in to investigate the theft of a Baby Jesus from a nativity scene near Solihull. It was part of a display of Christmas lights and decorations outside the home of Debby Croft in the village of Dorridge.
"Some people are understandably angry. Why would somebody take the Baby Jesus?" asks Debbie.
"The whole point of Christmas is that it's the birth of Jesus. The symbolism behind it all. Some people are angry. Some people are upset."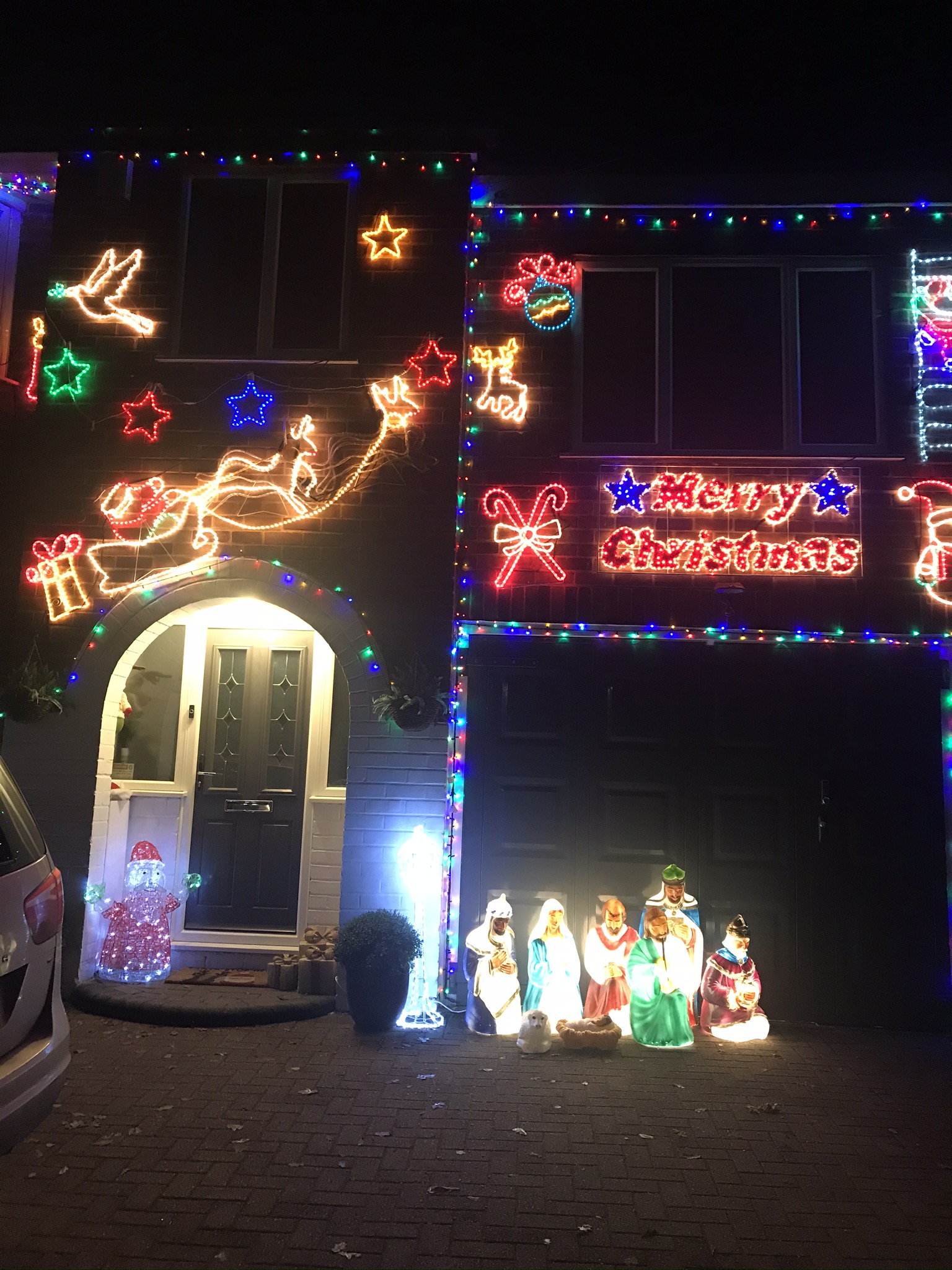 The Croft family have been putting on a big display of lights and Christmas decorations for the past twenty years and raise money for Macmillan Cancer Support, in memory of Debby's father.
Debby recognises the absence of the Baby has left the display missing its central focus.
"Unfortunately Mary, Joseph, the shepherds and the Kings are all looking down now – and poor baby Jesus is missing."
The family believe the removal of Jesus from the crib may have been a prank or an act of bravado by youngsters. Some local people have reported seeing a group kicking the plastic figure down the street late one evening.
Whoever was responsible, the family hope they will feel guilty and decide to do the right thing.
"It would be nice to have him returned because of what it means to us all. To replace the Baby Jesus is quite an expensive option."
"My only worry is now that the person who might have found him or did think it was a joke might feel worried to return him. And I would like them not to. It would be nice to have him back."