The Government minister for Covid Vaccine Deployment has applauded the role of churches in supporting the roll out of the vaccine and urged church leaders to continue to educate themselves so that they can inform their congregations.
Nadhim Zahawi, was speaking at an online Give Hope campaign event this week, which was supported by Anglican, Methodist, Salvation Army, Baptist, Pentecostal, and Evangelical churches from across the UK and organised by Christian charity YourNeighbour.
The event, which also included medics and church leaders, aimed to encourage a more balanced conversation around the Covid-19 vaccine and to tackle misinformation that has caused distrust, particularly in black majority communities and churches.
Zahawi said: "Eighty-five per cent of adults say they will or are likely to take the vaccine, but the 15 per cent who are hesitant skew heavily to Black African, Black Caribbean and Asian communities.
"Through collaboration with local government, community leaders and faith leaders we can share best practice. We want every eligible person to benefit from a free vaccine, regardless of their ethnicity or religious beliefs. Effective vaccines are the best way to protect people from coronavirus and will save thousands of lives."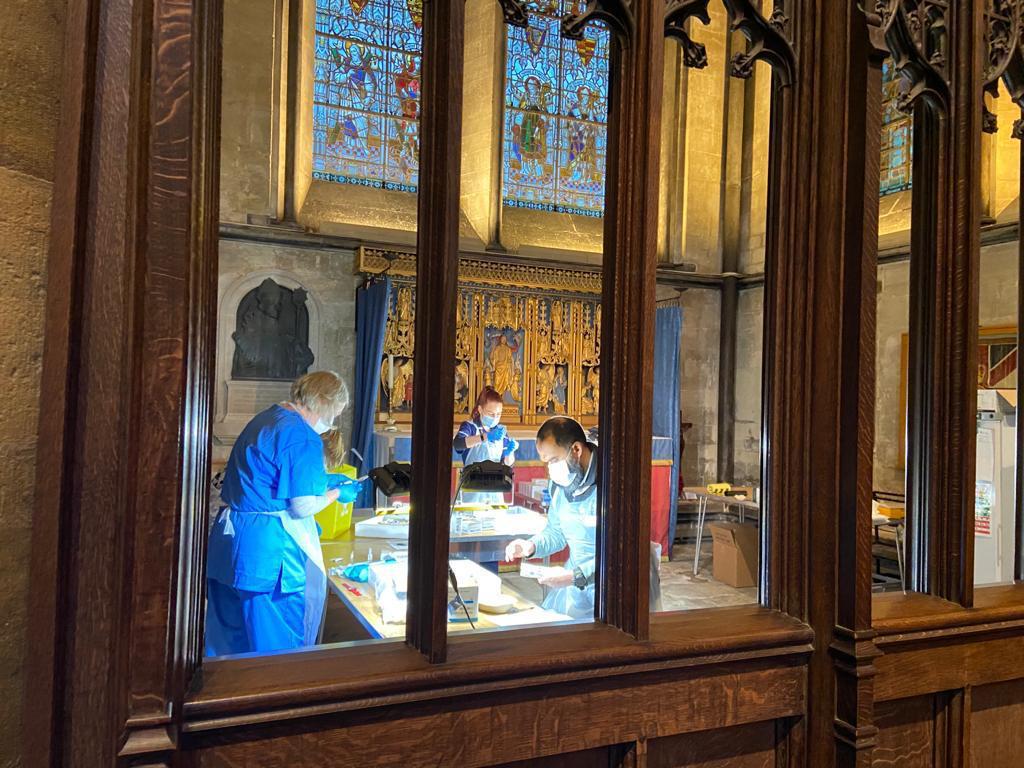 The YourNeighbour Give Hope initiative was launched last week with the support of serveral senior church leaders.
Organisers hope the campaign will both champion the work of local churches across various issues including vulnerable children and mental wellbeing, but also encourage church leaders, particularly within the black community, to have the conversation with their congregations and in their communities to dispel fake news, relieve fears and quicken the end of COVID-19.
Zahawi added: "Church is a place of trust and church leaders have been doing incredible work. Thank you from the bottom of my heart for all you have been doing. If you, as church leaders, feel yourself you have asked the questions and have received the answers, you can share that with your congregation.
"It's a more powerful message if they hear it from you. We are hugely grateful for the efforts of local churches in promoting the Covid-19 vaccines across the country, and we recognise and support the vital role churches play in helping to reach our communities."
Rt Rev Paul Butler, Bishop of Durham and the Chair of the YourNeighbour Advisory Group commented: "The development of a number of Covid vaccines is miraculous, an answer to our prayers. Local communities encouraging one another are key in helping everyone understand why being vaccinated is important for everyone when their opportunity comes.
"Faith communities and faith leaders have a specific role to play in this. I am delighted to be able to play a small part offering national and local encouragement."
Meanwhile, the chief executive of NHS England has described "genuine and deep concern" that uptake of COVID -19 vaccines may be lower among minority ethnic groups.
A recent poll of 2000 UK adults by the Royal Society for Public Health found that 76 per cent of people overall would willingly have a COVID vaccination—but this fell to 57 per cent of respondents from minority ethnic backgrounds.
YourNeighbour has offered churches a range of resources to help them engage their communities in the conversation.