A church in Derbyshire has seen an outpouring of solidarity as hundreds of people committed to contributing towards the reparations of the church.
All Saints' Church in Mackworth was completely ravaged by fire on 4th December leaving the building with severe structural damage and a collapsed ceiling.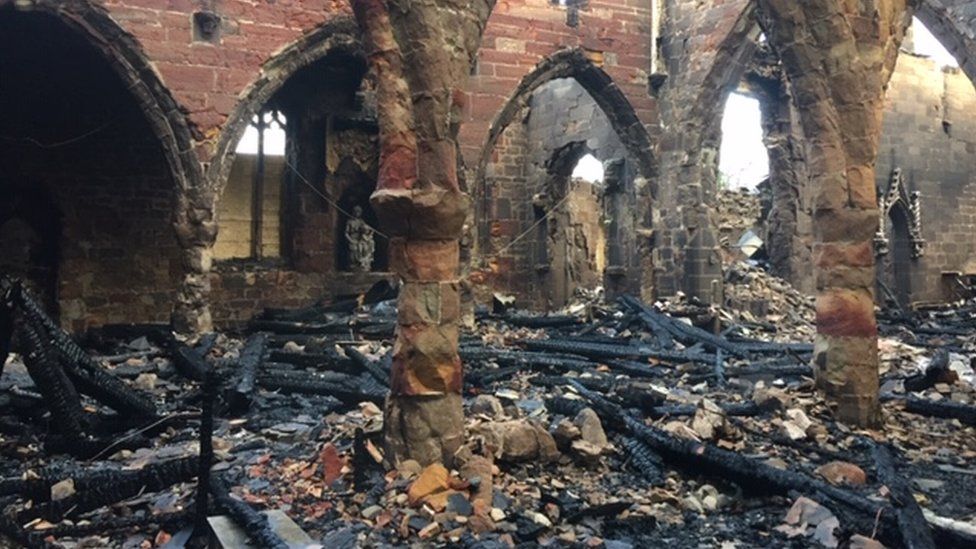 Diocese of Derby
After the incident, a crowdfunding campaign was set up by Mackworth resident Mel Wood with the initial goal of £5,000 but it has so far raised more than £10,000.
Writing to the donors, Mrs Wood said she was "overwhelmed by all your donations and kind messages. I'm so, so grateful for every donation".
There has been a church in the location since the 11th century although the building is from the 14th century.
In an interview with Premier, churchwarden Betty Bond said she believed the church will be rebuilt, she said: "There's been a church since the Doomsday book, it's 1,000 years on that site. So, the plans in people's minds are 'we will rebuild'. We will rebuild to take in the needs of the 21st century."
Writing in a Facebook post the vicar of the church, Rev Jacqueline Stober said: "When the dust settles, even if there is nothing left but the stones, this will still be a place of worship. This is God's place and people will always be able to meet Him here.
"From the ashes, God will make a new thing. He will never forsake you."
The cause of the fire is still unknown, but a 17-year-old has been arrested on suspicion of arson.