A seriously damaged cathedral has appealed for donations to help Christmas go ahead.
Worcester cathedral suffered roof damage during storm Arwen, when part of a pinnacle from the side of the tower pierced the north choir aisle roof tiles.
The cathedral has reopened, but will have to limit tickets to its popular Christmas carol services and crib services.
Describing the damage, and the timing, as "terrible", Dean of Worcester, Very Rev Peter Atkinson, said he is hoping Christmas services will go ahead, and appealed for help from the public.
He said: "The damage, though serious, is confined to the aisle. The hole in the roof now has a temporary covering. A programme of repair is being planned and a rope access team have today been assessing the tower.
"Our plans for Christmas are, at present, able to go ahead…
"We do not yet know how long the programme of repair will take, nor how much it will cost, and it is the knock-on effect that we cannot account for. We have already lost income over the weekend…this is a terrible thing to have happened, particularly in the run up to Christmas."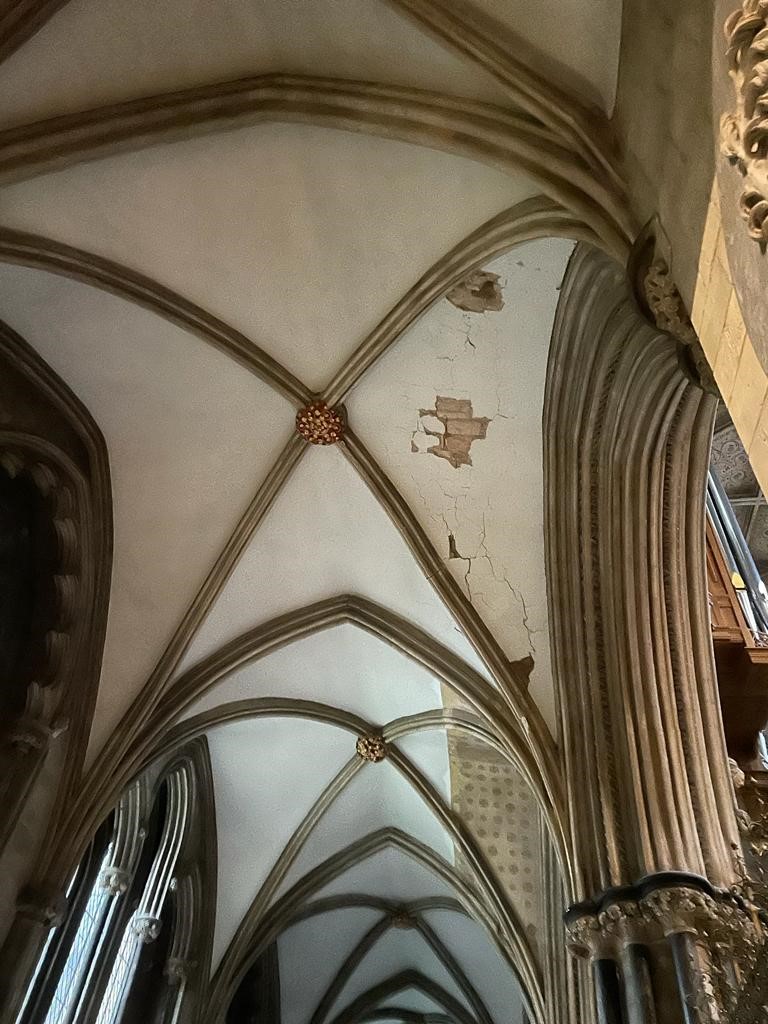 Very Rev Atkinson admitted that, although the nave and cloister are open and safe for services and visiting, "it will take time" for normality to resume.
He paid tribute to the unnamed masons who built the east end of the Cathedral in the thirteenth century, because although the roof's ribbed vault buckled under the impact, it did not give way.
He added: "We are grateful to still have the use of the nave and cloister and are so looking forward to welcoming the community to come together and celebrate Christmas with us here at the Cathedral.
"There is a full programme of Christmas events, services and concerts coming up. To help us to enable this to go ahead, and for the Cathedral to continue into the future, please consider making a donation to our Christmas Appeal. We thank you, in advance, for your generosity and support, without which, we would not be able to open our doors."