Premier's head of news Marcus Jones looks back at the biggest stories of the year (click on images for more details):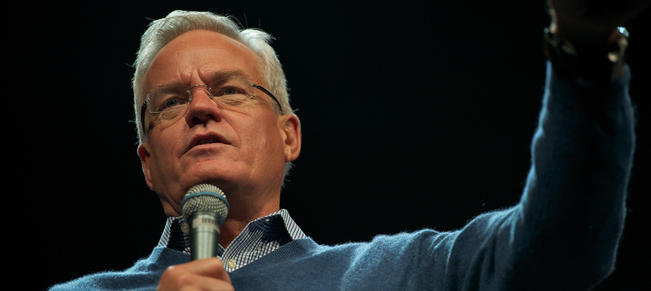 A is for abuse, the scourge of the Church across the world. From Bill Hybels of Willow Creek fame accused of sexual misconduct to the former vicar of Emmanuel Church Wimbledon Rev Jonathan Fletcher being linked to the "spiritual abuse" of young men to Australia's Cardinal Pell being jailed for child sex abuse. Whatever your denomination, wrongdoing isn't far away. That has to stop.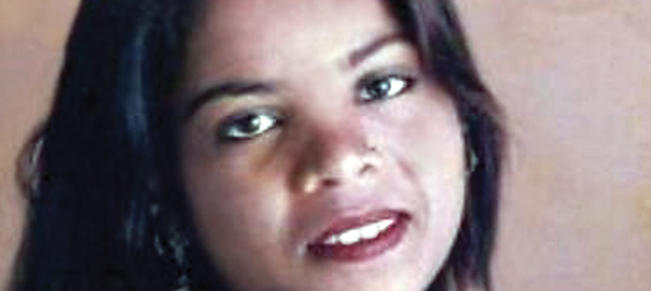 B is for Asia Bibi who fled Pakistan after her death penalty conviction was finally overturned. Accused of blasphemy, it took months to get her out of the country where Islamic extremists still wanted her dead. Speaking from her new place of refuge in September she called for all accused of blasphemy in her homeland to be freed.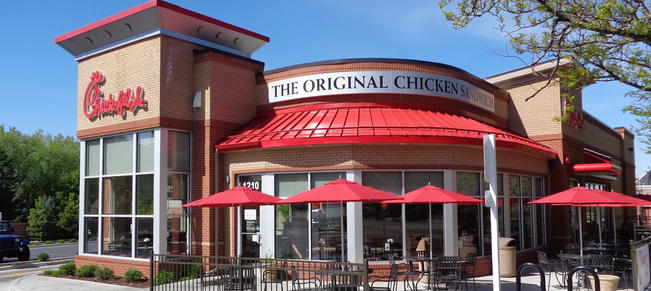 C is for Chick-fil-A, the Christian-owned US fast-food chain famous for inventing the chicken sandwich opened its first store in the UK. It's now set to close after members of the LGBT community protested the opening of the Reading store. Campaigners claimed the chain, which has previously donated their profits to Christian charities including the Salvation Army, was "anti-gay".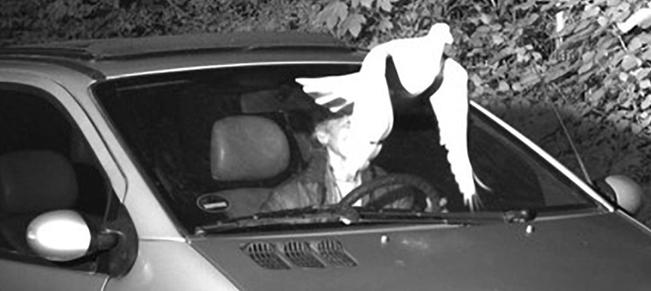 D is for the dove that featured in our favourite story of the year. In Germany a speeding driver was given a reprieve, despite being caught on camera. The bird hid the driver's identity in the image, with local police claiming it represented the Holy Spirit sent by God to save the driver from a fine.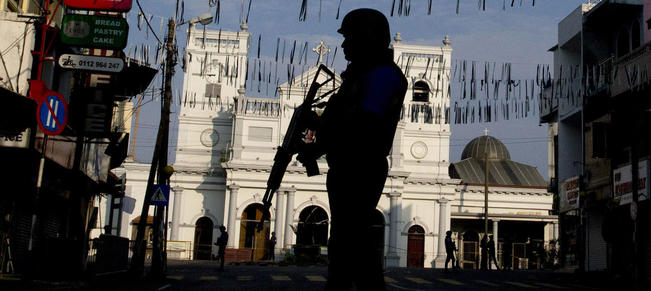 E is for the Easter Sunday bombings that killed 259 people in Sri Lanka. Three churches along with three luxury hotels were targeted by terrorists linked to Islamic State. While churches closed in the subsequent weeks due to security fears, signs of hope quickly emerged as Christians vowed not to be defeated by evil.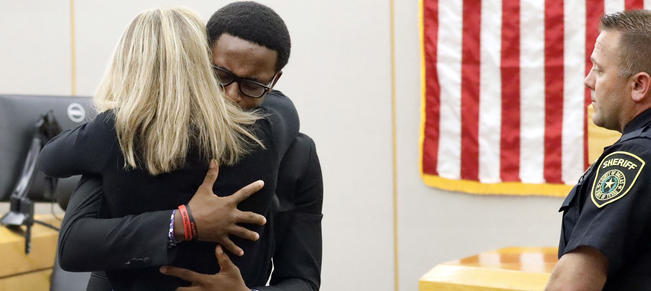 F is for forgiveness. American teenager Brandt Jean was celebrated around the world for his words to his brother Botham's killer during her trial. He told Amber Guygan that if she was truly sorry then he would forgive her, and followed up by embracing her. "I think giving your life to Christ would be the best thing that Botham would want for you," he said.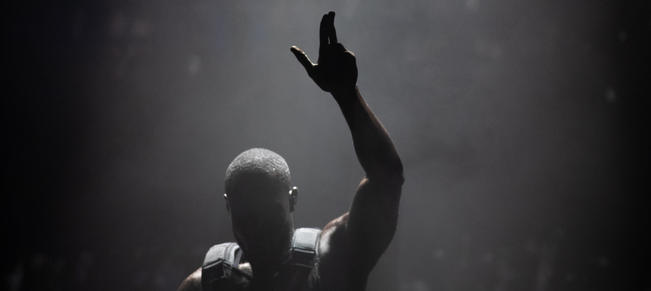 G is for Glastonbury, the festival that was turned into a church for the evening as 100,000 people joined rapper Stormzy in singing 'Blinded by your grace' - a song about salvation. He told those gathered he was giving God "all the glory".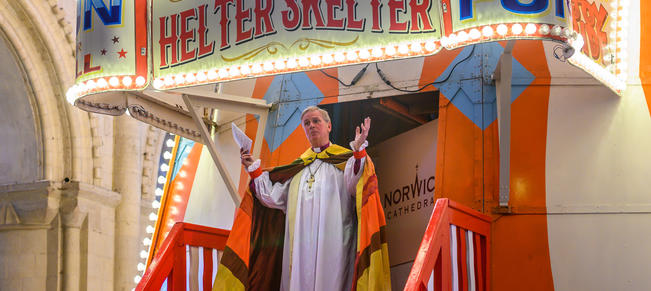 H is for Helter-skelter. The Church of England's cathedrals seemed to be in competition for most bizarre attraction this year. While Norwich's indoor slide and Rochester's crazy golf course received a mixed reception, most criticism went to Southwark, which hosted a fashion show with scantily clad models.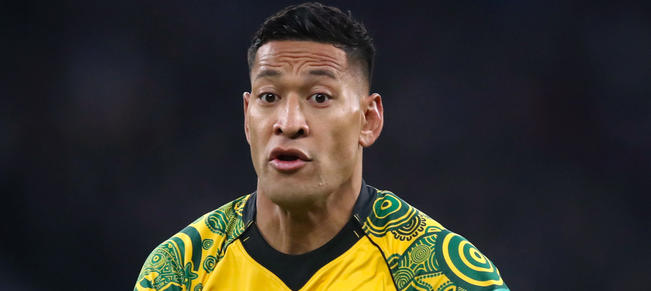 I is for Israel Folau, the Christian sportsman sacked by Rugby Australia after sharing a social media post highlighting sin and hell. He's now suing his employers for millions of dollars with the help of the Australian Christian Lobby. Fellow rugby player Billy Vunipola was also caught up in the controversy after defending Folau. He was disciplined by his club Saracens as well as the English RFU.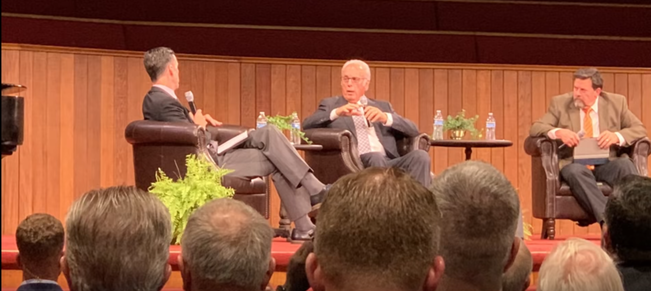 J is for John MacArthur. Everyone has a right to their opinion. It's how we express it that often causes problems. For MacArthur, his views on women in church leadership saw him hit the headlines after he told fellow preacher Beth Moore to "go home".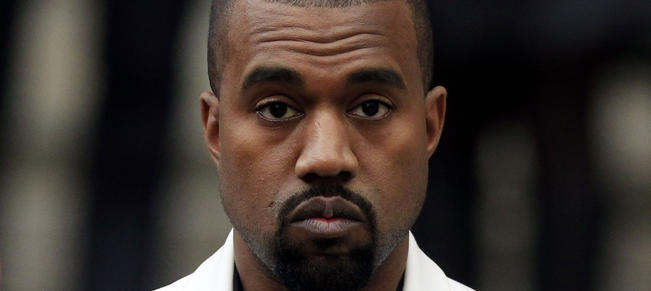 K is for Kanye West who this year became one of the most famous followers of Christ on the planet. The world waited in suspense as he promised to dedicate all of his future music to God. His unashamedly God-focused gospel album [itals]Jesus is King[end itals] received widespread praise from the Christian community upon its arrival.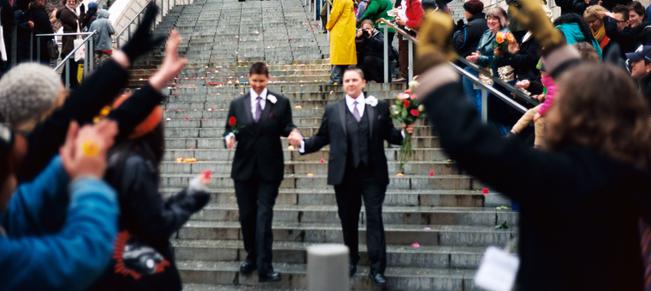 L is for LGBT, the issue that continues to haunt the Church, and has dominated so many of our headlines this year. Methodists in the UK moved one step closer to legalise same-sex marriage while new guidance was issued by the Church of England on how to welcome LGBT people. Both developments were met with criticism meaning we're no closer to a solution that keeps Christians united.
M is for Marty Sampson, the former Hillsong worship leader who said he was "losing his faith". His departure from the church played out on social media with many asking whether he was even a Christian in the first place. The same accusations were levelled at former megachurch leader and purity author Joshua Harris who said he'd "ex-communicated" himself from the Church, was divorcing his wife and no longer believes same-sex relationships are sinful.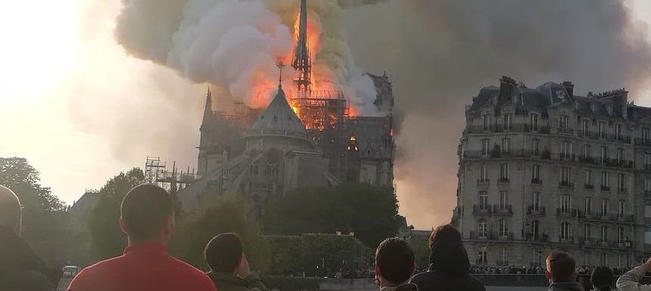 N is for Notre Dame cathedral which was ravaged by a fire. Images of the famous Parisian church shocked people across the world. While politicians vowed to rebuild it within five years, after just two months 30 people wearing safety hats gathered for Mass as a sign of hope for the cathedral's future.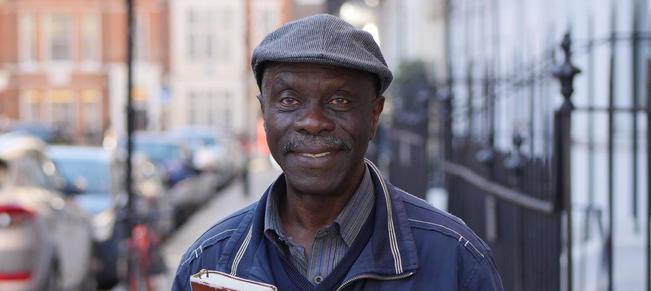 O is for street preacher Oluwole Ilesanmi who was awarded damages for wrongful arrest after he was taken away by police while street preaching. He had his Bible removed and was left in an area unfamiliar to him so that he had to make his own way home without any money. The Met Police awarded him £2,500 because of his "humiliating and distressing treatment".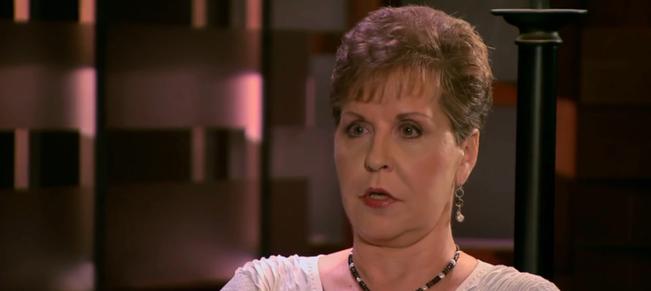 P is for prosperity gospel - something a number of its most prominent teachers moved away from this year. Joyce Meyer claimed her views on faith and prosperity had become "out of balance", while Benny Hinn said he was "correcting his own theology" on the issue.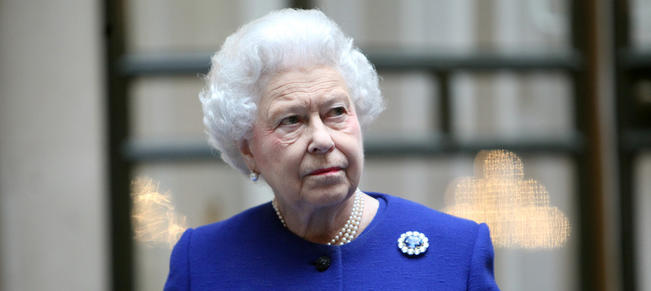 Q is for the Queen who, in a difficult year from a family perspective, continued to champion the work of Christians across the UK. She hosted a party at Buckingham Palace for community workers over the summer. Pastor Dai Hankey from Cardiff, who attended the event, said Her Majesty was "genuinely buzzing" to hear of the good being done.
R is for religious freedom. 2019 seemed to be the year that the UK government woke up to the atrocities facing many Christians around the world. The Foreign Office, with the help of the Bishop of Truro, produced a report claiming attacks against believers were at genocidal levels an action was needed.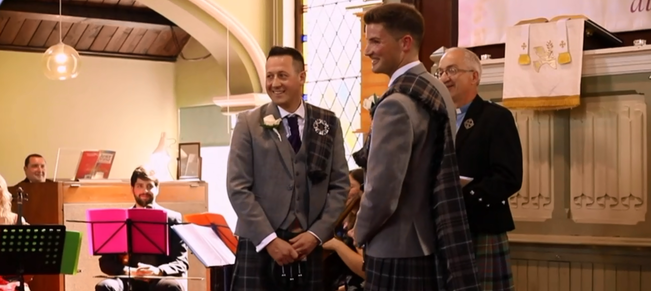 S is for [itals]Songs of Praise[end itals]. The normally uncontroversial BBC programme angered many Christians with the decision to air a same-sex marriage from a United Reformed Church in Scotland. While producers claimed they were simply representing the broad church, they would go on to receive more than 1,200 complaints.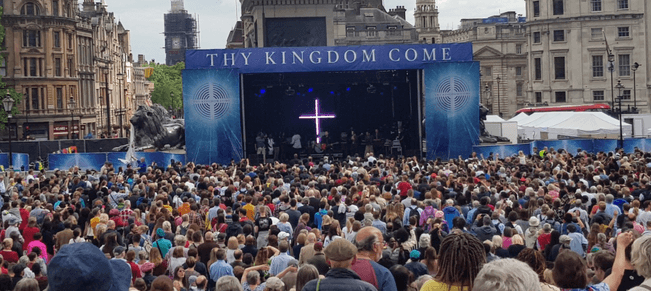 T is for Trafalgar Square which came alive for Pentecost. Thousands packed into the London landmark to be led in worship by Matt Redman and hear from Justin Welby, who encouraged Christians to commit to praying for others to come to know Jesus.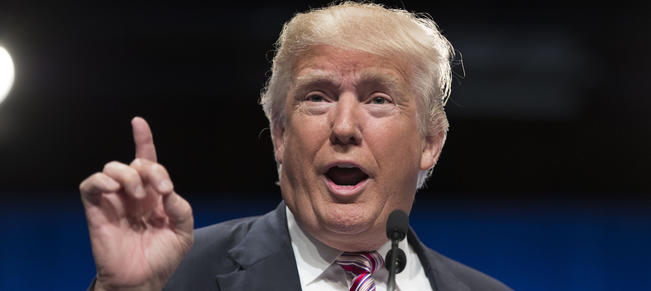 U is for the US President. Donald Trump declared himself the chosen one earlier in the year, and he has retained the support of white evangelical Christians in the US, despite wider attempts to impeach him. The evangelist Franklin Graham labelled Trump's opposition "almost demonic".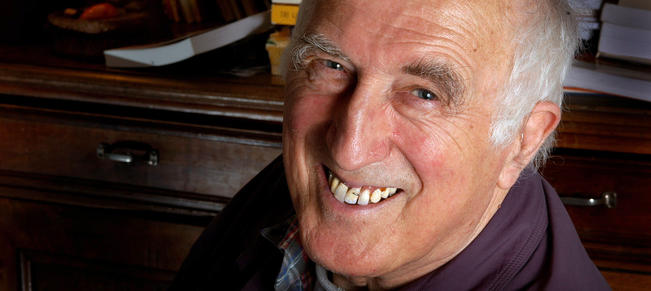 V is for Jean Vanier - one of the many influential Christian leaders who died this year. Celebrated for his work on inclusion, tributes were paid from across the world. Influential evangelical Michael Green also passed away, at the age of 88, as did the US author Rachel Held Evans, 37. Towards the end of the year, we also received the tragic news that the founders of Christian environment charity A Rocha, Peter and Miranda Harris, along with CEO Chris Naylor, had died in a car crash while in South Africa.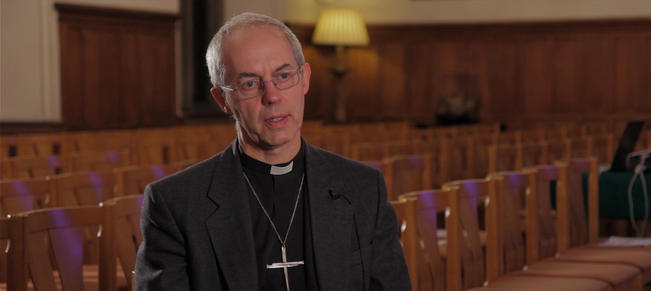 W is for "whingeing remainers", the description Justin Welby gave to those unhappy with the Brexit referendum result (the archbishop later apologised for his choice of words). The Church of England also upset leavers with their intervention over a 'no deal Brexit' - Tory MP Sir Desmond Swayne responded by telling them to "get back to the vestries".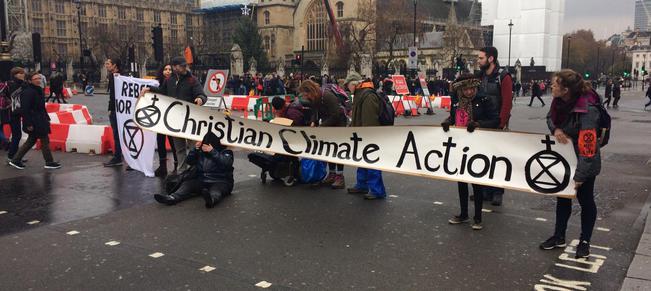 X is for Extinction Rebellion - the climate activists who brought London to a standstill at several points in the year. Following the lead of Swedish teenager Greta Thunberg, thousands took to the streets to call for stronger action from the government. Much praise was given to the leadership of Thunberg, but the Church of Sweden in Malmo perhaps went a little far when it labelled her a "successor to Jesus".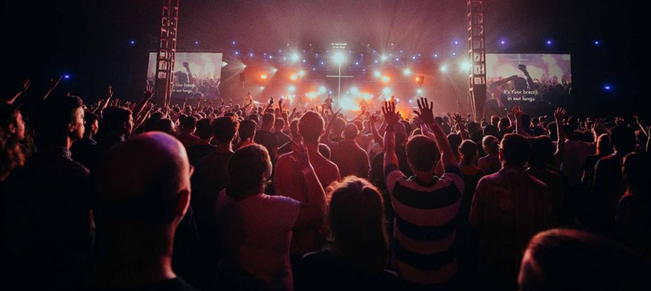 Y is for youth festivals.Young Christians across the country will be wondering what to do next summer after Soul Survivor came to an end. This year's event saw 2,100 new commitments to Christ but, after 27 years, organisers said it was time to "hand over the baton". Festivals run by Elim, Movement, Scripture Union and Vineyard were promoted as alternatives.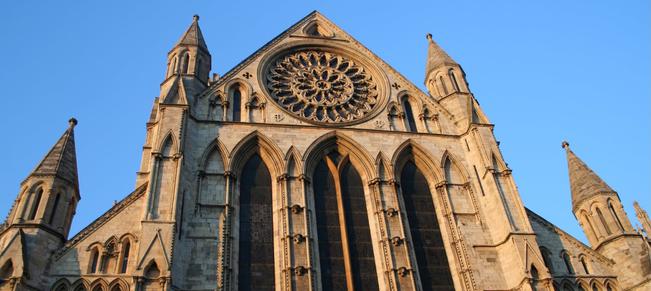 Z is for the Zen Meditation group banned this year by York Minster. Led by Canon Christopher Collingwood, regular sessions were held in the Old Palace within the cathedral grounds. Officials put a stop to them, claiming they were incompatible with Christianity.