The Dean of St Paul's says tough decisions are having to be made about the cathedral's future.
Very Rev David Ison is urging people to support the building which is facing a financial crisis because of a lack of tourism revenue during the pandemic.
St Paul's relies on the sale of visitor tickets and its income is reported to have fallen by 90% last year.
Speaking to the Telegraph, the Dean warned that St Paul's would have to close if the situation didn't change, along with the choir being disbanded.
In a statement to Premier, the Dean said: "This has been a year unlike any other, and every organisation that relies on visitor income is facing difficult decisions. St Paul's has relied almost wholly on visitor income and the COVID-19 pandemic has impacted on our finances.
"But, we have survived many challenges over the centuries, and we are working hard to make sure that we are safe to stay open and ready for visits and worship for many years to come.
"We are incredibly grateful for the funding we have received from the Government's Culture Recovery Fund and other supporters, which has been a lifeline during this unprecedented time. One of the best ways to support St Paul's is to visit the Cathedral from the 17th May and enjoy this beautiful Cathedral for yourself."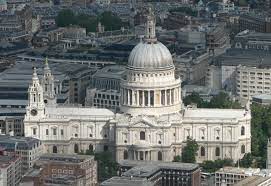 A cathedral dedicated to St Paul has stood at the highest point in the City of London for more than 1400 years.
Today's world famous Grade One listed building was built by Christopher Wren between 1675 and 1710 after the previous building was destroyed in the Great Fire of London. The first service of worship was held there in 1697.