Methodist Minister and member of the House of Lords Leslie Griffiths has shared his thoughts on Prince Philip's funeral at St George's Chapel.
Lord Griffiths, commentating on Premier Christian Radio's live coverage of the funeral with presenter Michael Fanstone, remarked on how the royal family's Covid-secure funeral was an event many could identify with during the past year.
He said the difference between the funeral and previous state events was striking: "How many of us have seen one service after another, on these great occasions. where the crowd is so intense and the atmosphere so charged? And yet, for all that it was different, it was the same. For the royal family underwent exactly the same strictures as any other family. All of us have been to funerals, or know about funerals, during this last year where 30 people, and at a time 15 people, were only allowed to gather for the ceremony. So, it is one on its own, and yet, it's one with us. And that sense of identification came through for me."
PA Dominic Lipinski
Speaking about the fact that there was not visible signs of high-emotion, Lord Griffiths said: "It was formal and for those of us who, shall we say, are accustomed to other styles of worship, it had a kind of ancient right-ness about it - and I think the Queen rather tends to like that and it was for her, after all, that it needed to be fitting...but it was also solemn, and the solemnity and the august context, to me, gave it depth. So, it was formal and yet it had timbre, as they say."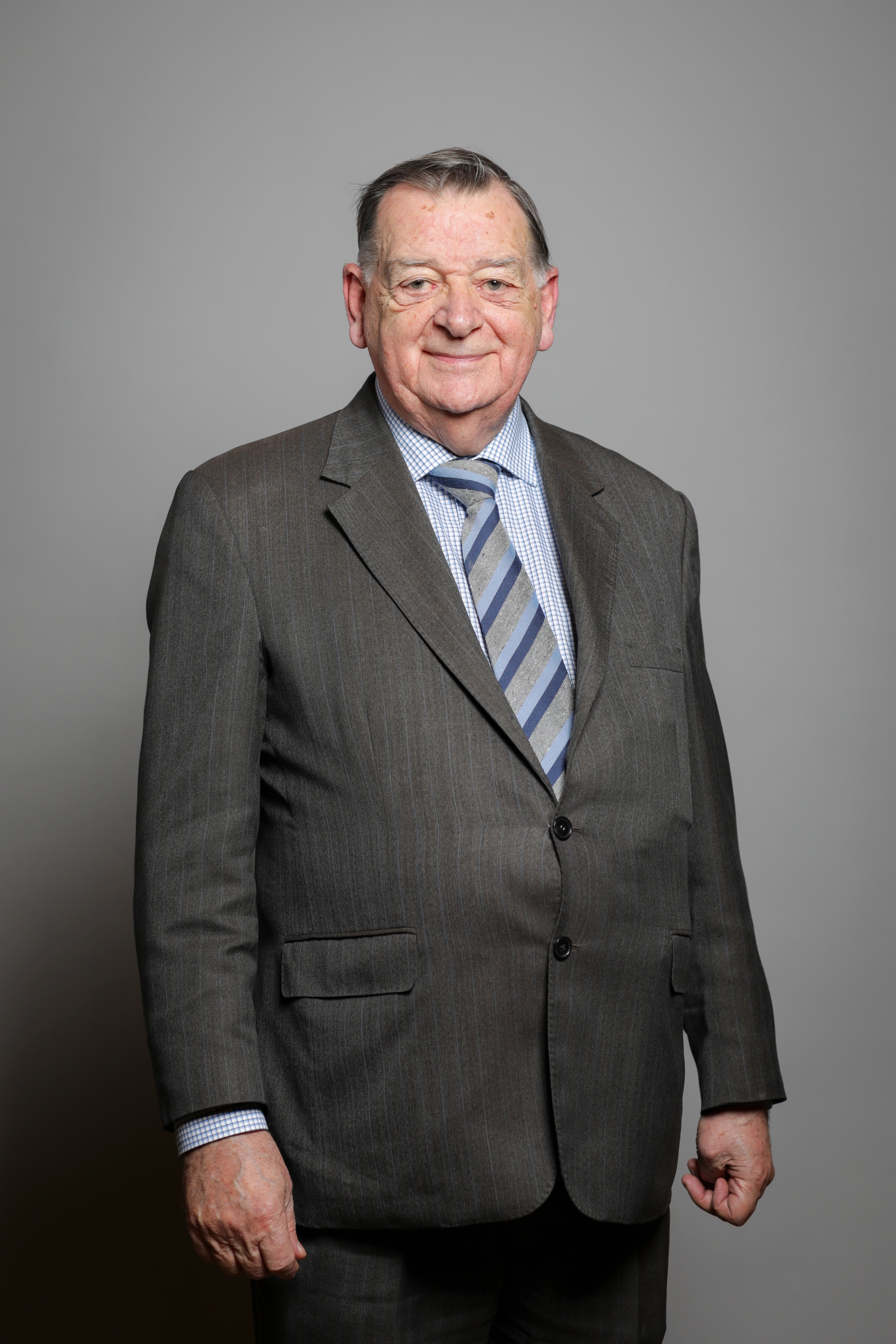 Lord Griffiths
However, the church minister added that this did not mean the event was not stirring: "My word, the build up to it was impressive. There were very moving moments outside when the music was being played by the masked bands of the armed forces - all chosen by the Duke. I think of 'Jerusalem', for example, I think of 'I vow to the my country'...I mean, these were very, very moving moments. So, there was emotion there, in the totality. With indoors it was a very straightforward, Anglican service, no sermon...and perhaps we've got used to funeral services where eulogies are uttered, which perhaps, are wide of the mark, in that they try to be jolly and they remember nice anecdotes and so on. So, this was a solemn occasion."
Listen here to the end of Rev Dr Leslie Griffiths and Michael Fanstone's coverage: