Attitudes to how Jesus is portrayed show a clear divide between people of different backgrounds in the UK.
New data collected by polling company YouGov, shows that while 69 per cent of British Christians think it's acceptable to show Christ to be white, when it comes to British Christians from an ethnic minority the number drops to just 36 per cent.
There's also a generational divide. While just 51 per cent of 18-24 year olds are OK with a white Jesus, the number rises to 66 per cent for those aged 50 or over.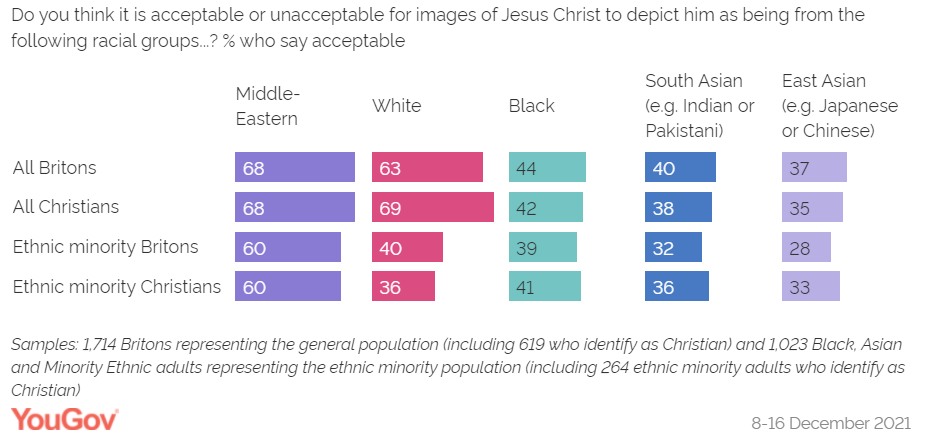 2,737 Brits were polled by YouGov earlier this month.
Modern depictions of Jesus often have shown Jesus to be white, often with long brown hair and beard and wearing white robes.
Critics claim that false representation isn't fair to the region where Jesus lived.