The three largest denominations in Northern Ireland have warned the UK Government of the need to acknowledge the frustration, anger and suffering caused by the decision not to prosecute any Troubles-related crimes.
The Troubles were the conflicts in Northern Ireland from approximately the 1960s-90s between those who wanted NI to remain part of the United Kingdom and those who wanted it to form a united Ireland.
Thousands of people died or were injured. It was announced this week that the UK wants to introduce a ban which would end all prosecutions for incidents up to April 1998, with PM Boris Johnson saying it would allow Northern Ireland to "draw a line under the Troubles".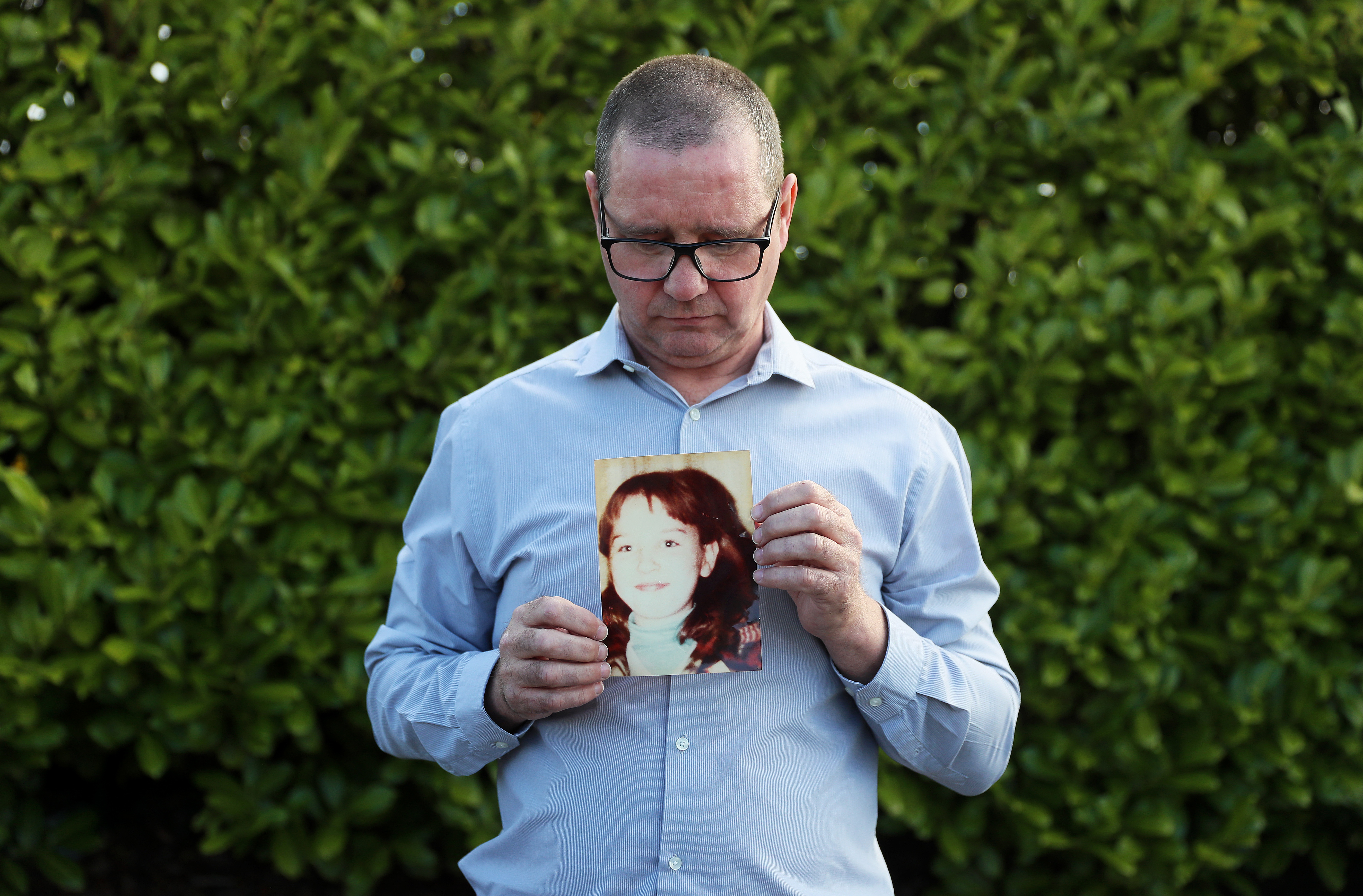 Mark Kelly lost his 12 year old sister Carol-Ann who was struck by a plastic bullet in 1981, PA Brian Lawless
The idea is largely unpopular among Northern Ireland politicians and citizens, with memories of loss still painful.
The three major church denominations, who span NI and the Republic of Northern Ireland, have warned of the upset it will cause.
Most Rev John McDowell, the Church of Ireland (Anglican) Archbishop of Armagh and Primate of All Ireland said the announcement "will have created further heartbreak, frustration and anger for victims of the Troubles. The degree of suffering endured by victims over the years is not something that can be moved on from. It needs to be acknowledged in the full variety of its expression and dealt with over the long term."
His Catholic equivalent, Archbishop Eamon Martin, also Archbishop of Armagh and Primate of All Ireland said the decision "will be seen by many victims as a betrayal of trust which denies justice to them and to their loved ones. It is disturbing that victims and survivors, those have paid the highest price for the fragile peace we all enjoy today, once more feel marginalised and neglected."

He also called Boris Johnson's comments "naïve" when he suggested his proposals would allow Northern Ireland to "draw a line under the Troubles".
Archbishop Eamon Martin added: "Dealing with the legacy of our shared past is not an easy task. It is a complex undertaking which belongs to all of us. It has no 'quick-fix'. No 'line can be drawn' to relieve the deep hurt still carried in the aftermath of years of violence, death and life-changing injury."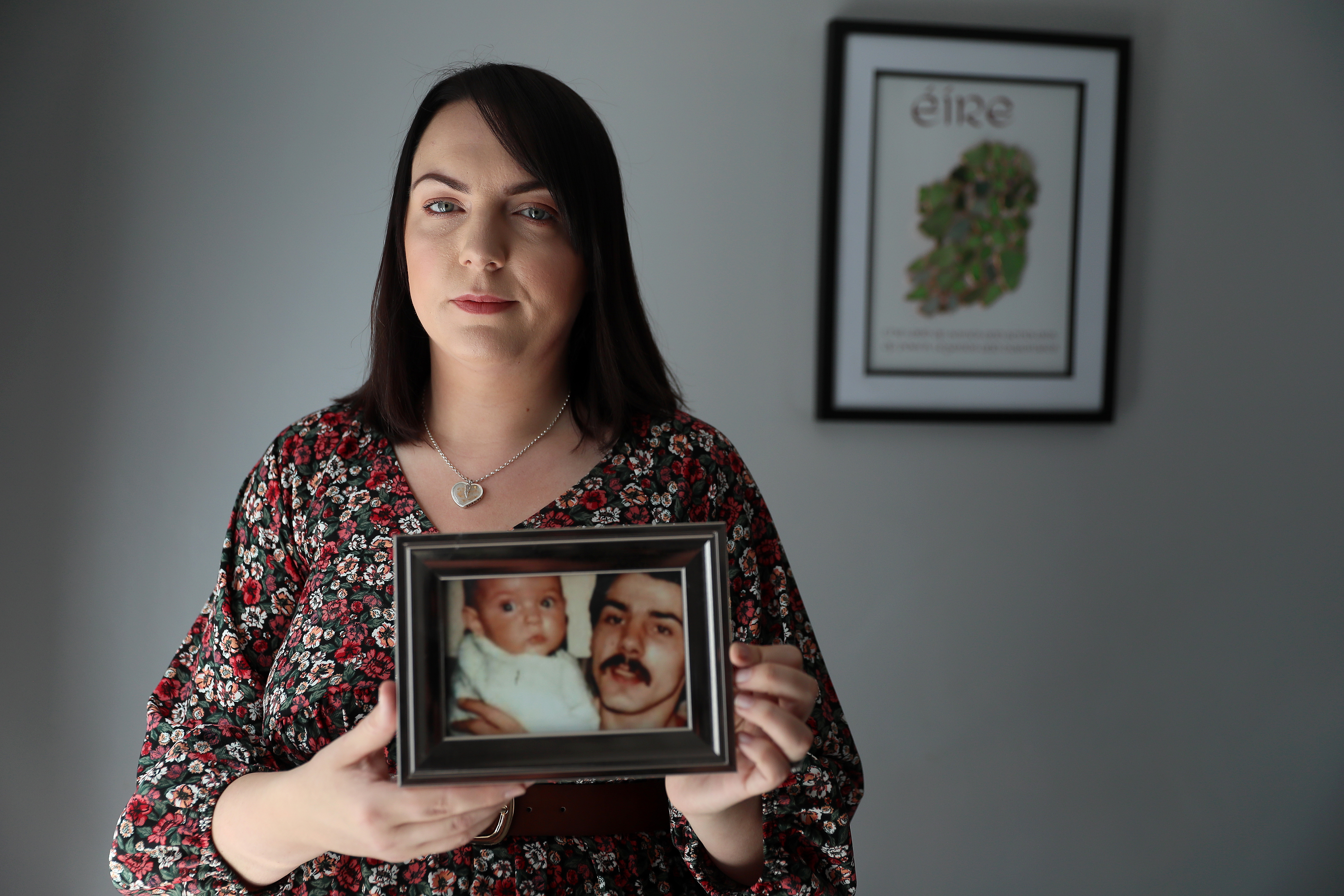 Charlene Smyth holds photo of her with her father Charlie McGrillen who was killed in 1988, PA Brian Lawless
The Moderator of the Presbyterian Church in Ireland, Rt Rev Dr David Bruce, acknowledged the hurt of families of victims too, saying: "For so many innocent people it is impossible to quantify the pain, suffering and generational hurt that they and their families have suffered as a consequence of unwarranted violence visited upon them. Many victims and survivors come from our own Presbyterian family, and as a church, we will take time to review what the Secretary of State has said."

The Church of Ireland's Most Rev John McDowell added that it was another case of Westminster interfering in Northern Irish politics: "In a repeat of a dismal pattern, once again political interests in Great Britain have been used as the criteria for settling policy in Northern Ireland."