Pioneering female artist's work being restored after 100 years on church walls
A church in Surrey is fundraising £10,000 for the complete restoration of artworks by a pioneering female artist.
The murals which cover the church's walls, are said to be of 'national significance' and were painted by Eleanor Catherine Wallace Milroy, also known as Kitty Milroy, who lived near the parish of St Mark's Hale in Surrey in the 1920s.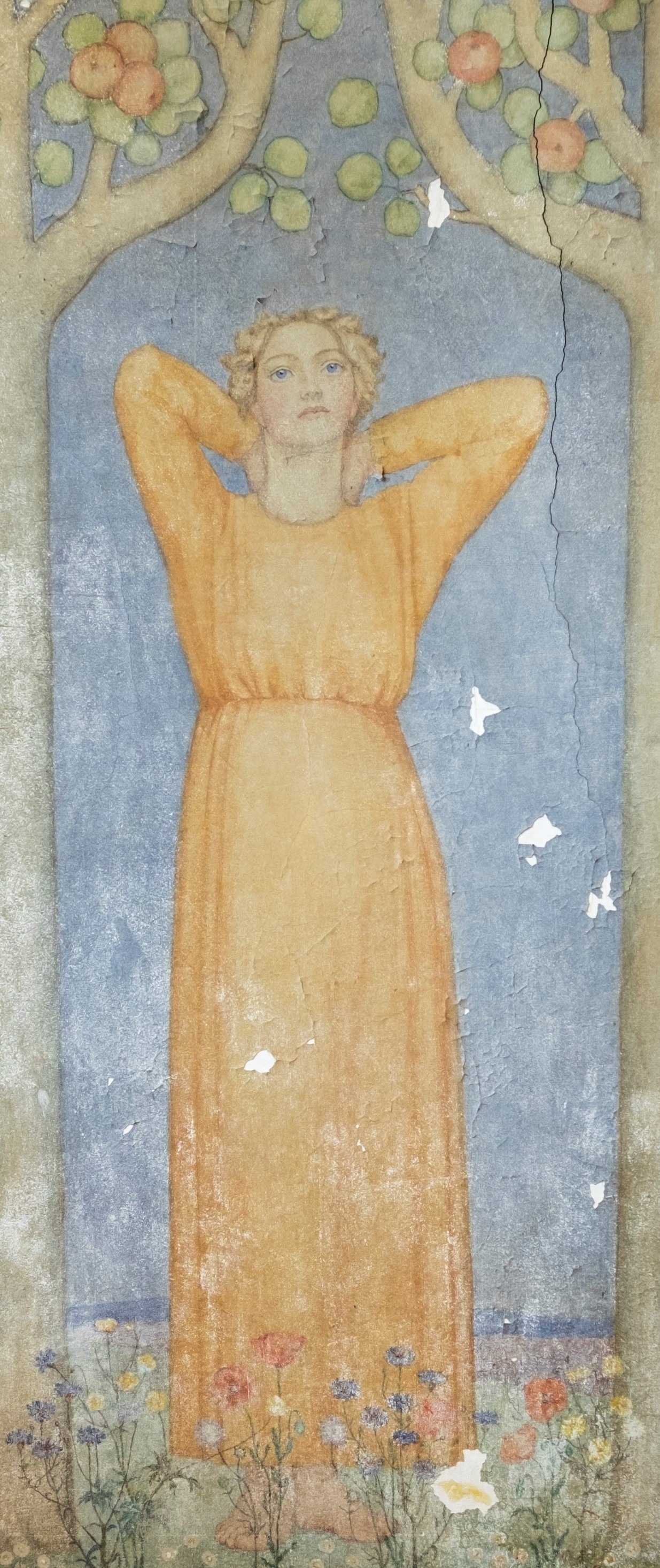 Church of England
The pieces depict the Annunciation and parts of the Gospel as well as local scenes. Curators say the work is on par with some of the best examples of the Arts and Crafts movement of the period.
However, it remains unknown who commissioned and paid for the paintings as well as where Milroy trained.
Nick Seversway, chair of the Kitty Committee, said: "These paintings are a testament to one woman's faith and artistic abilities. They have remained hidden for one hundred years and their craft and importance has been overlooked for generations.
"Through our current efforts her work will take its rightful place in the History of 20th Century Mural painting."
Rev Lesley Crawley, vicar of St Mark's, said: "The church is a place of restoration and we are delighted that we get to play a part in the physical restoration of this beautiful artwork.
"Although it is of national significance, the local story is compelling and so many people have some connection to the mural, whether the painter or the models," Rev Crawley said.
Although most of the restoration has been done, the church is fundraising to cover additional costs such as a new roof to protect the painting from water damage as a flood had already damaged the paintings in the past.
A website will also be set up to help raise awareness about Milroy's life and work.