While wildfires across the UK created by last month's heat wave caused widespread problems, new images have revealed how a giant cross managed to escape damage.
Lenham Cross in Kent, which was built as a memorial for those killed in World War One, is seen in the picture next to acres of burnt land.
It's unknown why the fire stopped at that point,
It comes weeks after a similar situation in London where a church yard and surrounding area was destroyed by fire but the church itself remained untouched by the blaze.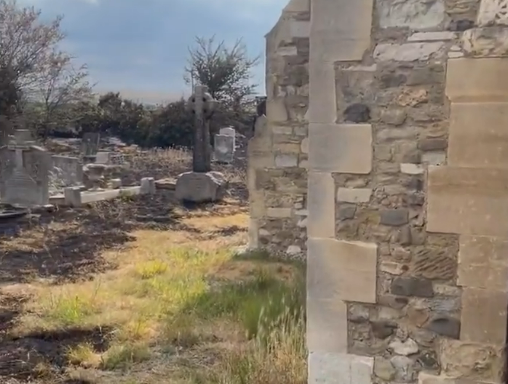 Rev Elise Peterson from St Mary and St Peter's Church in Wennington labelled the incident a "miracle".
Speaking to Premier, she said: "The fire went almost entirely around the church, but didn't touch the church walls."
She added that it was bittersweet knowing the homes of many locals had been destroyed.