King Charles and Ukraine's First Lady, Mrs Olena Zalenska, have officially opened a Ukrainian Welcome Centre at the Ukrainian Cathedral of London.

Welcomed by the bishop of the Ukrainian Catholic Eparchy of the Holy Family in London, Rt Rev Kenneth Nowakowski, the monarch and Ukrainian First Lady spent time chatting with families, members of staff and volunteers who have been displaced by the war.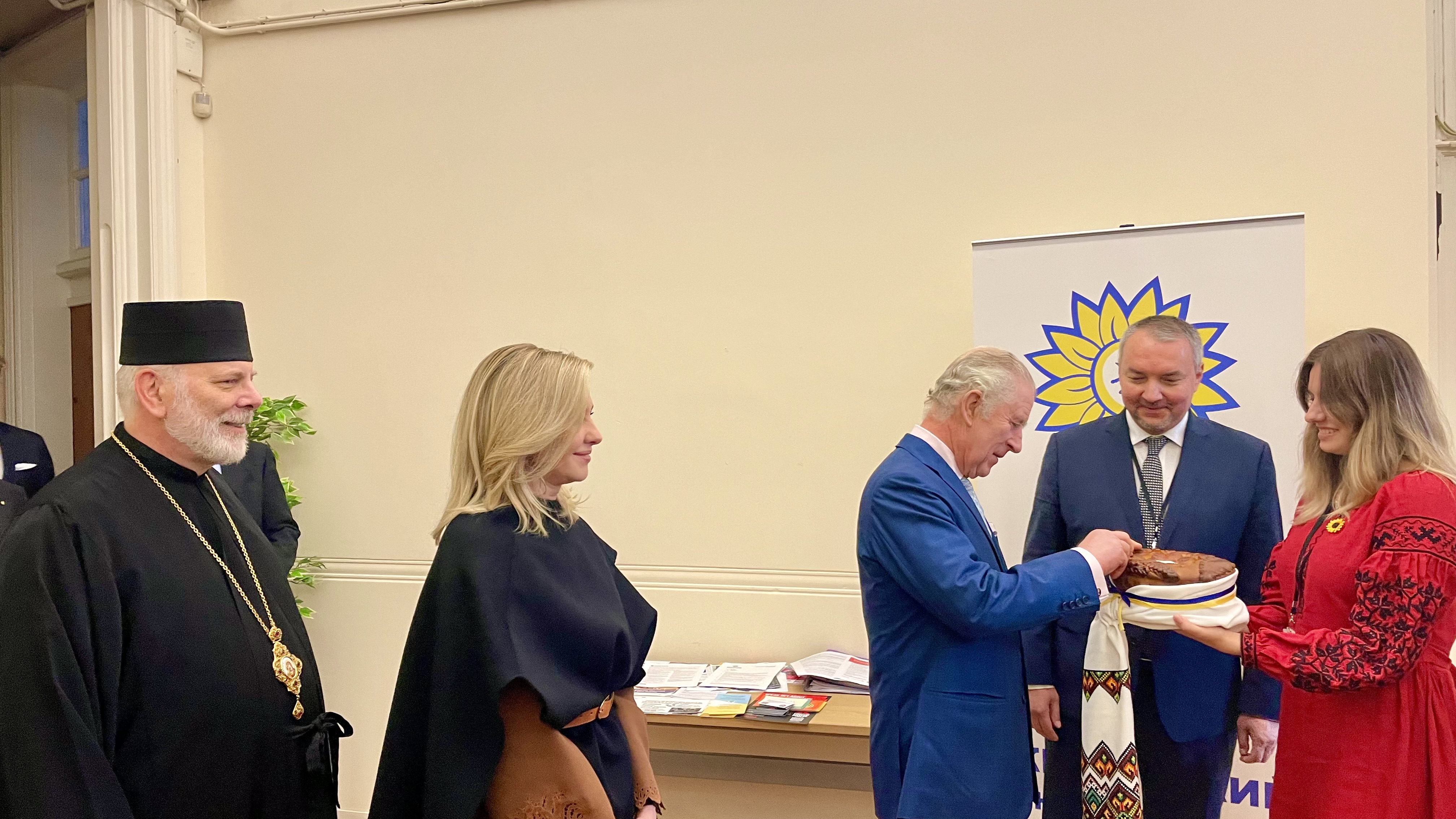 King Charles was met with the traditional Ukrainian welcome of Bread and Salt
Having already processed over 4,000 telephone and online requests, the centre is designed to help Ukrainian nationals arriving in Great Britain, providing all essential information on arriving, settling, and long term living in the UK.
It also acts as a social hub helping Ukrainians stay connected to their culture and heritage.
"At the centre, I believe we've had over 400 people and many of those continue to join us for our various services, whether it's the mothers and toddlers program, or art therapy or English language or other programs just to come in and have coffee, tea and biscuits in conversation and talk about their situation," Bishop Kenneth told Premier Christian Radio.
"So, it's an important service that I think we're offering. We also cooperate and work with other non-governmental and religious organisations, signposting to the services that we are not able to offer but are being offered by other groups here in London, and indeed in Great Britain," he continued.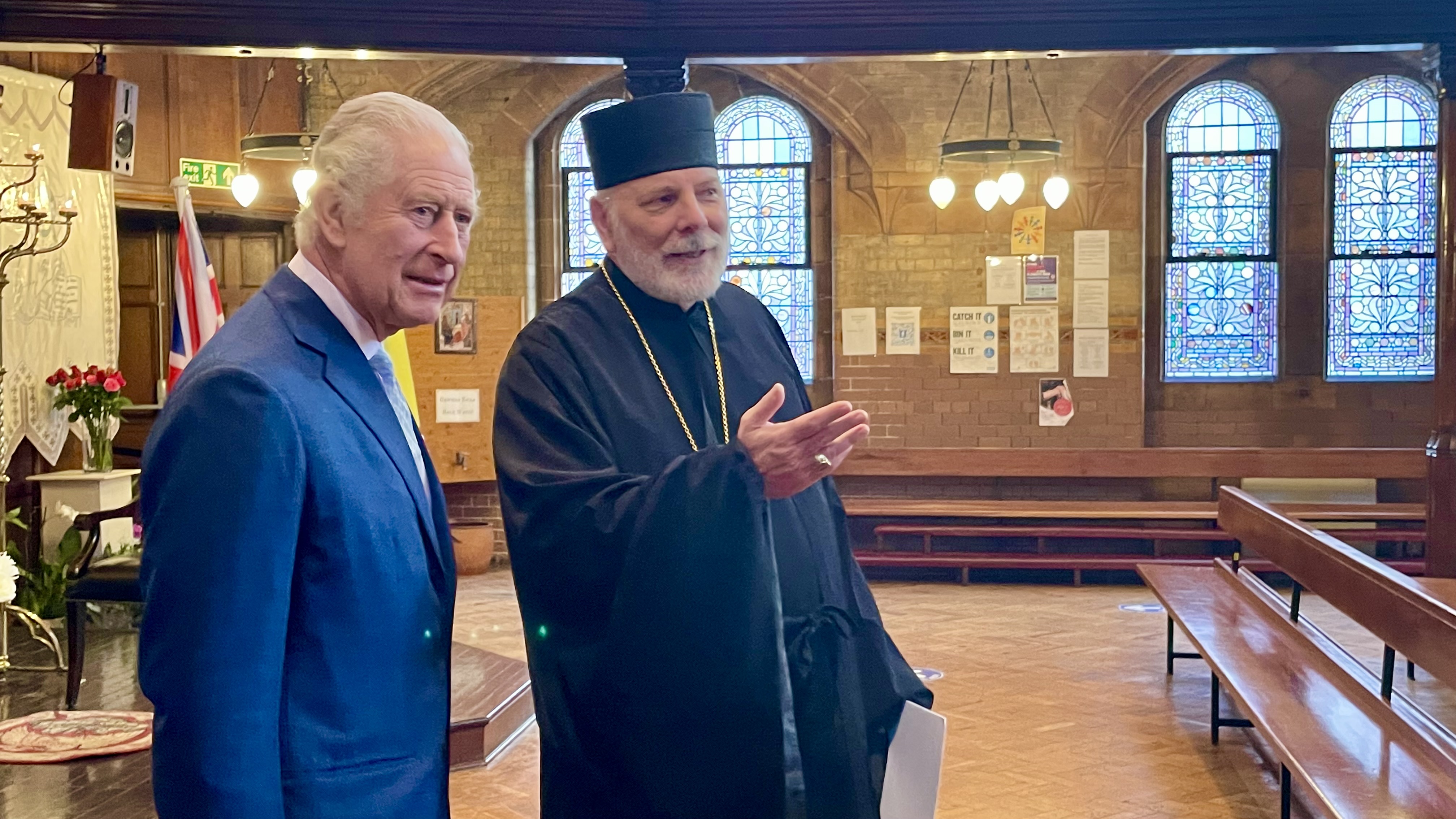 It was the second time King Charles had visited the cathedral, having been there earlier this year with the Queen Consort to show his support to those helping with the relief efforts in Ukraine.
Bishop Kenneth said His Majesty's visit represented a "moral booster" for the Ukrainian community.
"To have the visit of the First Lady, along with His Majesty here, I think was a really great morale booster for all of us. I think it also showed such incredible unity of the people of the United Kingdom through the presence of His Majesty with the people of Ukraine in the presence of the First Lady."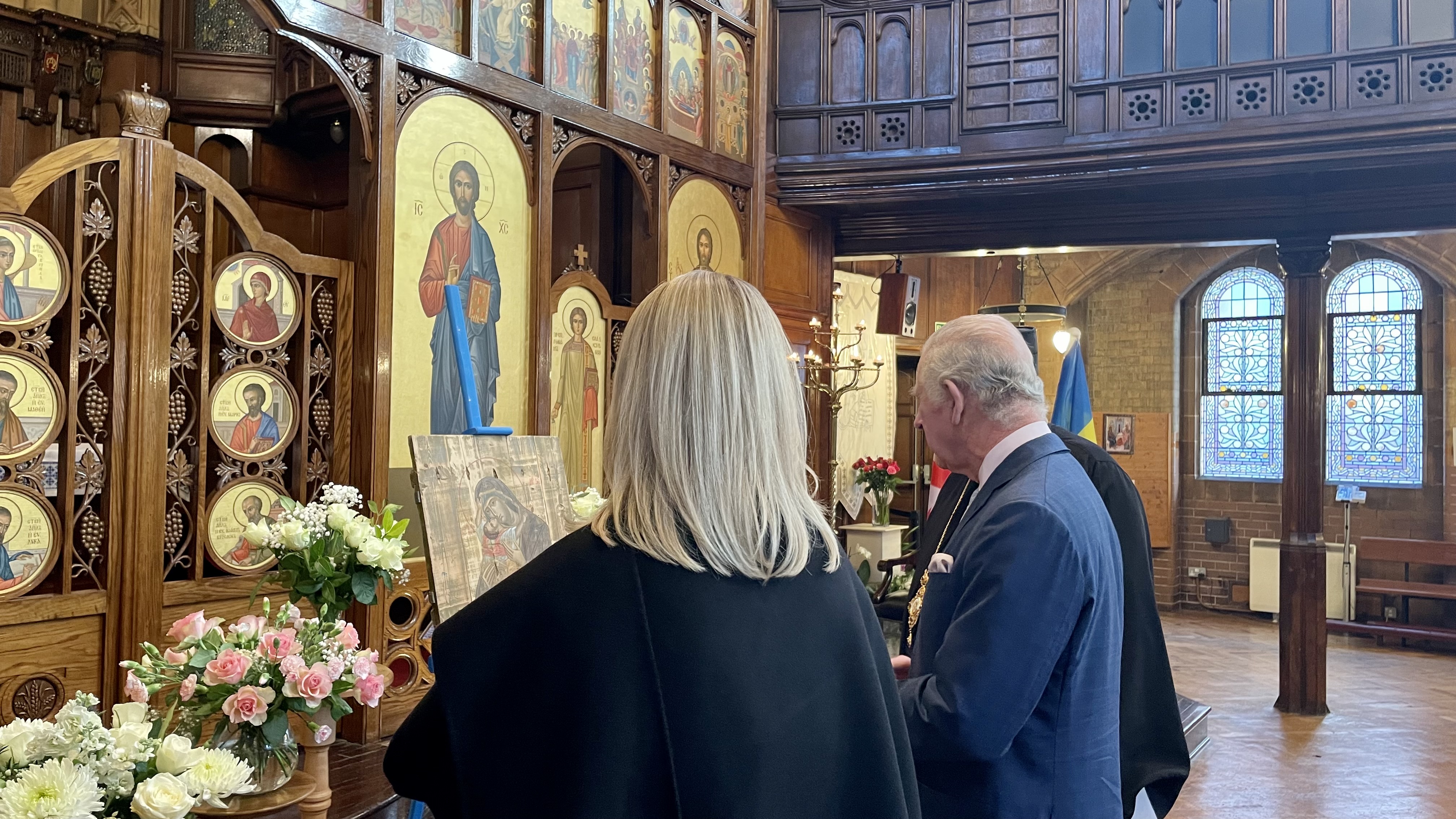 During his visit, King Charles was presented with an icon, a gift from His Beatitude Sviatoslav Shevchuk, head of the Ukrainian Greek Catholic Church, featuring the Blessed Mother of God holding baby Jesus.
"What's unique about that icon is that it was painted on the back of a munitions box from an ammunitions box that was taken from the frontlines, and an icon painted on it is to show hope and care," Bishop Kenneth explained.
The Ukrainian Welcome Centre is a partnership initiative between the Ukrainian Catholic Eparchy of the Holy Family of London and the Association of Ukrainians in Great Britain.