Three in ten young people say wedding costs are a reason for not marrying, although 87 per cent want to.
The Marriage Foundation, a Christian organisation that encourages all people of all faiths and none to commit to each other, conducted the research, and said that the results suggest marriage has become a preserve of the middle class.

The study, Wedding Costs and the Marriage Gap, found that 29 per cent of young unmarried UK adults aged 18-30 say they would be more likely to get married if the typical wedding was cheaper.
28 per cent of women and 21 per cent of men surveyed, who were in a relationship, cited 'wedding cost' as a reason why they were not currently married.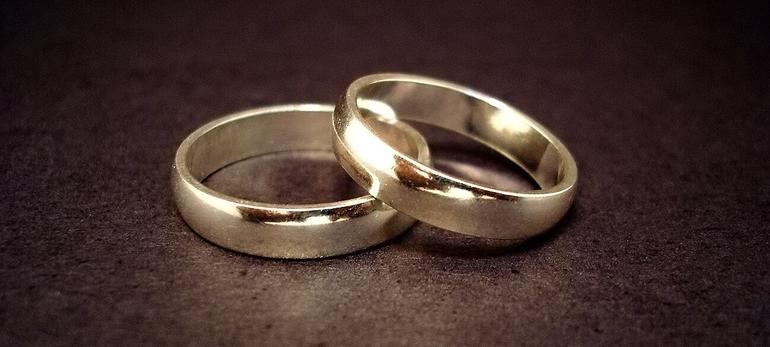 The OnePoll survey asked 2,000 young people about their marriage aspirations. When asked if they 'wanted to marry', 87 per cent said yes but the aspiration to marry was 91 per cent among high earners and 80 per cent among lower earners.
When asked if they 'expect to marry' the gap widened to 21 per cent between the highest and lowest paid.
A third of those classed as semi-skilled workers and 37 per cent of casual labourers get married. This compares to three quarters of those in higher managerial jobs, including doctors, lawyers and headteachers.
Harry Benson, Marriage Foundation's research director commented: "While there are several factors at play, as we have identified in our survey, the perceived cost of a wedding is a major part of this problem. According to several wedding sites the average price tag to get wed, is nearly £32,000, more than the average UK salary. Unsurprisingly our polling shows this eye-watering figure is acting as a deterrent or barrier."
The Marriage Foundation is encouraging 'naked weddings', a pared-back cheaper occasion that puts the focus on commitment rather than ostentation.
Mr Benson continued: "Anecdotal evidence suggests that couples marrying during Covid restrictions have found the ceremonies intimate and just as special and magical as larger ones."
He cited the fact that even pre-Covid there was desire for the idea, with the vicar of St John's Church in Hartford, Mike Smith, conducting all-inclusive £1,000 weddings over the last couple of years.
"All of these examples and many more show how simpler weddings could boost the numbers of people getting married and start to close the worrying marriage gap between rich and poor."