The fate of the Scottish National Party (SNP) hangs in the balance as the Scottish First Minister defended herself before a committee on Wednesday.
Nicola Sturgeon has insisted, "I would never have wanted to 'get' Alex Salmond", as she told a Holyrood committee she had "no motive, intention, (or) desire" for such action against her predecessor.
Ms Sturgeon rejected the "absurd suggestion that anyone acted with malice or as part of a plot against Alex Salmond", saying the "claim is not based in any fact".
She told MSPs on the Committee on the Scottish Government Handling of Harassment Complaints that the details of complaints against Mr Salmond were "shocking" and his behaviour "was not always appropriate".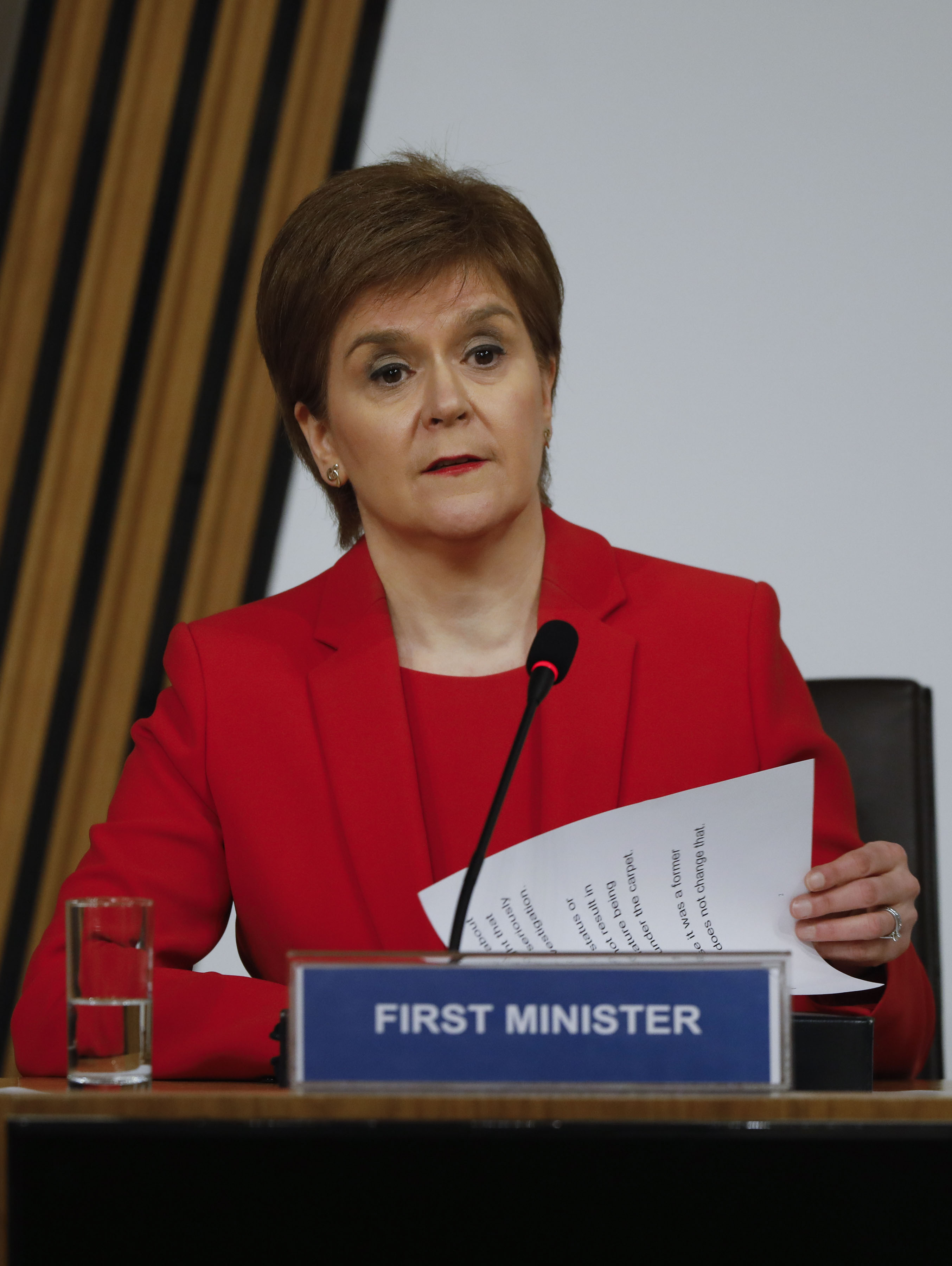 She said Mr Salmond's account to her of his "deeply inappropriate behaviour" is a "moment in my life that I will never forget", as she maintained she did not intervene in the Scottish Government's investigation into her predecessor.
Ms Sturgeon apologised to the public and the women who submitted sexual harassment complaints about her predecessor as First Minister, saying there had been "a very serious mistake" in the Scottish Government's investigation.
The inquiry into Mr Salmond was launched after a number of women came forward with allegations of sexual harassment.
But a successful judicial review by Mr Salmond resulted in the Government investigation being ruled unlawful and "tainted by apparent bias", with a £512,250 payout awarded to him for legal fees.
Mr Salmond was later acquitted of 13 charges following a criminal trial.
Ms Sturgeon told MSPs on Wednesday it was "absolutely right" that the Scottish Government investigated the complaints.
Scottish Conservatives have called for the First Minister to resign if it's found that she breached ministerial code.
John Mason, a Christian and SNP MSP told Premier that Wednesday's inquiry was a "side show".
"I've not seen a reason for her to resign," he said.
"I think this investigation and the committee's work on how it was carried out is a bit of a sideshow. Because I would still feel that the main issue is the allegations of harassment. So we'll see when the committee comes to the end of its work."
Meanwhile, Murdo Fraser, a Christian Conservative MSP, explained why she should resign.
"I think it's quite clear that breaching the ministerial code is a serious matter, or the minister who breaches the ministerial code should resign," he told Sky News.
"And there have been three opinion polls taken in Scotland which show that by a large margin, people in Scotland believe that Nicola Sturgeon has misled the Scottish Parliament over these issues that she should resign."
Describing the long process leading to the inquiry, Ms Sturgeon said what happened was "simple".
She added: "A number of women made complaints against Alex Salmond. The Government, despite the mistake it undoubtedly made, tried to do the right thing.
"As First Minister I refused to follow the age-old pattern of allowing a powerful man to use his status and connections to get what he wants."
Addressing Mr Salmond's evidence to the committee on Friday, Ms Sturgeon said: "That he was acquitted by a jury of criminal conduct is beyond question. But I know, just from what he told me, that his behaviour was not always appropriate.
"And yet across six hours of testimony, there was not a single word of regret, reflection or a simple acknowledgment of that. I can only hope in private the reality might be different."
The First Minister had originally claimed she first became aware of the Scottish Government investigation into Mr Salmond on April 2 2018, before later admitting to a March 29 meeting with Mr Salmond's former chief of staff.
She said that at the March 29 meeting, Mr Salmond's former chief of staff "did indicate a harassment-type issue had arisen, but my recollection is he did so in general terms".
She told the committee she wishes her memory of the meeting on March 29 was "more vivid", but "it was the detail of the complaints under the procedure that I was given on April 2 that was significant and indeed shocking".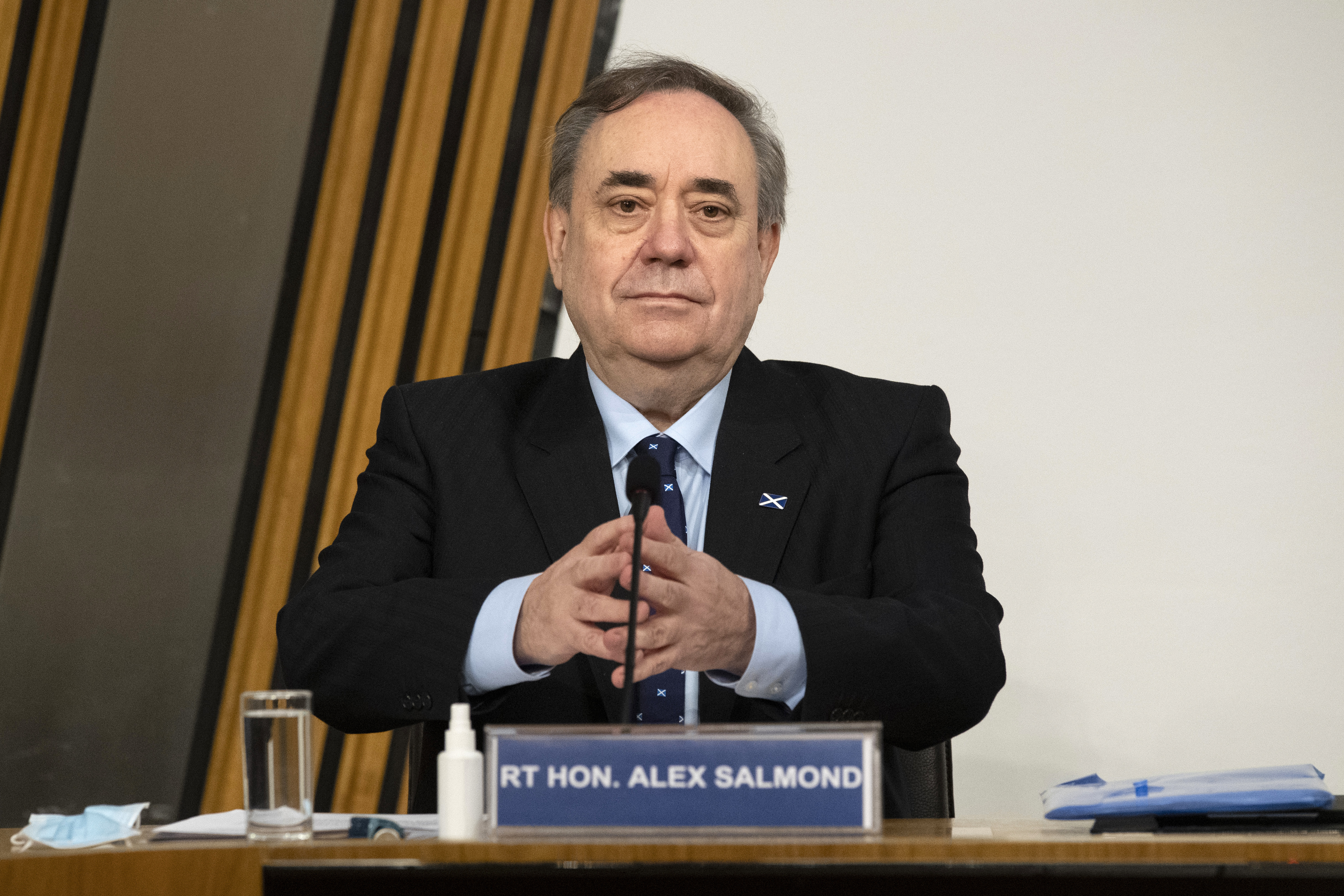 Describing the April 2 meeting in her home with Mr Salmond, she said while he denied the complaints against him he gave his account of the incident which "he said he had apologised for at the time".
Both Mr Mason and Mr Fraser believe the controversy will have an impact on Scottish elections in May.
Mr Mason told Premier: "Some of the polls… while showing that the SNP is still ahead, maybe it's not quite as far ahead as we were because this does not reflect well on anyone. That's why I suppose I'm disappointed with Alex Salmond, and the way he's handled it, I don't think Nicola Sturgeon's had much choice. And she herself would accept that she's probably made mistakes along the way."
Mr Fraser added:" I think people expect to have a government that is prepared to be open and transparent, and tell the truth, not just to Parliament and to its committees, but to the Scottish people," he said.
"What this whole affair has led us to suspect is that this government is not being truthful. It is not being open and transparent. The gritty inquiry was established to try and discover what went wrong with the complaints process set up by the Scottish Government, which failed a group of women who made complaints about the behaviour of the former SNP First Minister, Alex Salmond and to discover why the defence of each additional review taken by Mr. Salmond went so badly wrong, but it cost the taxpayer over £600,000 in legal costs.
"If the government is not able to give credible explanations for any of these issues, then it really does not deserve to be re-elected. And I think what we will see in the coming weeks is increasing disillusionment amongst people in Scotland and the quality of politician currently serving in the Scottish Government."
Ms Sturgeon said there was "no intention" by the Scottish Government to withhold information from the committee.
She said her Government's complaints procedure is "lawful" but there was an error in the appointment of the investigating officer, who had prior contact with the two women who complained.
Mr Mason called the whole situation "sad" and encouraged Christians to pray Ms Sturgeon and Mr Samond.
"It's a sad situation. We're in the middle of this pandemic, We're all a struggling with that, that should be our main focus. I just find it sad that we're in this situation."