Christian member of the House of Lords, David Alton, has called for a state-owned social care service similar to the NHS.
In an interview, Lord Alton of Liverpool, a former Liberal Democrat MP, told Premier: "If a National Care Service emerged from the wreckage of COVID-19, it would represent a gain amongst so much loss, perhaps comparable to the gain at the end of the Second World War in 1945, with the creation of a National Health Service.
"After all, the fastest growing group in many parts of this country is the over 80s, one in four over retirement age with people living much longer. Surely we should be learning, as a result of this terrible pandemic and crisis, that the frail, the vulnerable in our communities and in our families, are enormously important to us. They are not expendable raw material to be written off."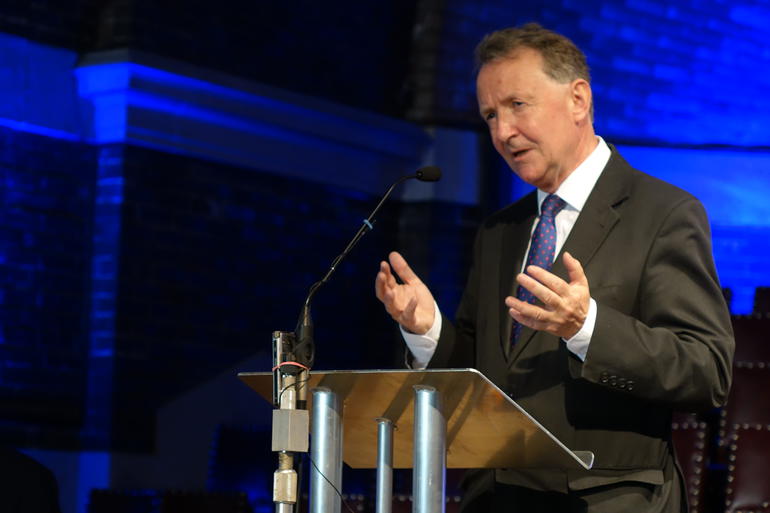 Lord Alton has also called on the Government to release the number of people who have died in care homes from Covid-19.
Care home industry bosses have agreed that daily death tolls from coronavirus are "airbrushing out" hundreds of older people who have died in the care system or at home as the statistics only account for hospital figures.
Care England chief executive Martin Green has called for universal testing and figures to be collected and released daily to understand the scale of the pandemic.
Lord Alton emphasised why he wanted older people included in the data: "We're not sending people to die in a care home. They're places where people will often live for many years and age itself should not be a reason why we regard a life as being of less value than another life.
"Indeed these are people who will have given throughout the whole of their working lives enormously to the economy of this country, but also to their families and their communities and we should value them in all the years that they have at the end of their lives, and we shouldn't just write them off."
There is also a concern that care home staff have been missed off the list of people who should be prioritised in providing masks and protective gear, despite being among the most vulnerable.

Nadra Ahmed, chairwoman of the National Care Association, said the Government had removed VAT on personal protective equipment for the NHS but claimed it had not done the same for the social care sector.
Lord Alton said Christians should adopt a strategy of "pressure and prayer" and ask their MP to ask about care homes.
He added another possible response: "Thinking of the example of that great Christian woman who founded the hospice movement, Dame Cicely Saunders, we should perhaps be saying, given that some people will choose to die either in their own homes or in a care home, that there must be much more extended palliative care being made available - and that's something maybe Christians have a special role in trying to promote and trying to ask for."