Labour MP Rachael Maskell has self-isolated after having a meeting with the MP who tested positive for coronavirus.
Nadine Dorries, the Health Minister and MP for Mid Bedfordshire, tested positive for Covid-19 and self-isolated to avoid spreading the illness.
She said on Twitter: "It's been pretty rubbish but I hope I'm over the worst of it now."
Rachael Maskell, the Labour MP for York Central and a Christian, met with Ms Dorries last Thursday to discuss constituency issues concerning mental health.
Maskell contacted NHS 111 who advised that she should self-isolate for 14 days from that meeting.
She spoke to Premier from her desk at home and told Premier Christian Radio's News Hour how she found out Ms Dorries was ill: "I heard like everybody else on the mainstream media and on hearing that information, before making further contact, I contacted NHS 111, which is what the Government's advice has been, to see what steps I should take and I explained the situation.
"I had a half an hour meeting with her and they called me to self-isolate, not to go out until the 19th March, that's two weeks on from when I met with her. So obviously I've been putting in adjustments this morning to make sure that we can be fully operational even if I'm not present."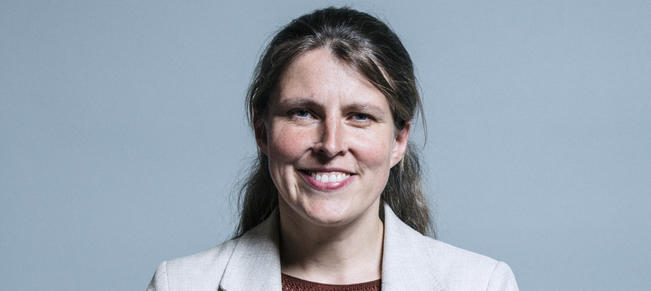 The MP said she was frustrated not to be at work, especially on budget day, but "I don't want to create a risk. If we're told to self-isolate, we must follow that instruction from Public Health England.
"It is already frustrating! I'm a pretty active out-and-about type of person, but it's so important to follow that advice because we've got to contain and slow the delay of the spread of the virus, the longer it takes to get a hold, the more chances we have of really being on top of it and managing it."
Speaking about how important her faith was at the moment, she said: "It's incredibly important in all situations but of course I clearly have a deep faith and trust that God is in control of all things and we must look to him at times like this."