The Christian organisation Release International has told Premier the world needs to wake up to a Jihad which is moving across Africa.
More than 1470 Christians have been massacred in Nigeria in the first four months of this year according to research by Intersociety. It says Nigerian Islamic Jihadists have also abducted over 2,200 Christians.
The number of Christian deaths in the country surpasses the total number of Christians killed in 2019.
Andrew Boyd, from Release International, told Premier he's deeply concerned:
"These figures are very alarming. This report estimates that Christians are now being killed in greater numbers than at any time in Nigeria since 2014. And even before this report was published, it was estimated more Christians are being killed in Nigeria than anywhere else in the world. The country is of great concern to Release International."
He said the world mustn't ignore what he described as the hallmarks of a continuing Jihad or religious war sweeping across Africa:
"Fulani militants, Boko Haram and others are clearly targeting Christians and Christian identity in the country. We can't ignore that any longer. We have to wake up to that fact."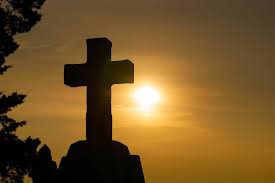 The Intersociety research says Nigeria is the most dangerous place in the world to be a Christian. It found Kaduna, in the north of the country, recorded the highest number of deaths, with 300 Christian deaths out of an estimated 430 killings in the past four months.
But Andrew Boyd says Christian persecution is a growing concern across the African continent:
"There's a growing jihadist movement in the region - in countries like Mali and Burkina Faso. What you've got here are Islamist fighters, Mujahideen holy warriors, who have been fighting in Syria armed to the teeth, with weapons left over from the conflict in Libya. These are battle hardened fighters, extremists, ISIS people and others such as Boko Haram, who are moving south throughout Africa. There are movements into the West and into the east, and are spreading jihad, which we really must become aware of and deal with. This is an attempt to impose a firebrand version of Islam on that part of Africa."
Mr Boyd says the issue is increasingly being recognised by governments in the UK and the United States, but he claims the Nigerian government is doing little to safeguard the security of its Christian citizens:
"You can't simply stand by and do nothing about it. We have an interest in humanity, and we have an interest in making sure that justice is done. It's so important that Britain calls on Nigeria to protect its Christian minority in the north. That has to happen. Because if you don't, you create a cycle of vengeance. You create lawlessness. And that's we see happening in Nigeria."