The Mayor of the London Borough of Southwark has given Doorkins Magnificat, former resident cat of Southwark Cathedral, a posthumous certificate honouring her with the Freedom of the Borough award.
Doorkins died last October and had lived in one of the Cathedral vergers since 2019 after being adopted as a stray cat. A special thanksgiving service was held for her at the time which was watched by thousands of people.
The cat had become a social media star with 5,000 followers on Twitter, with regular pictures posted of her wandering around the cathedral.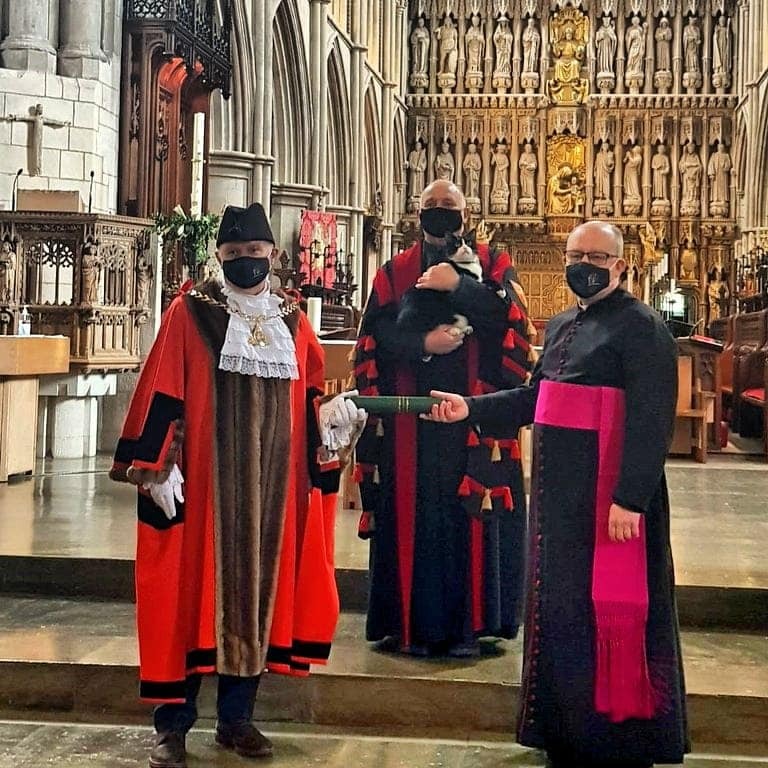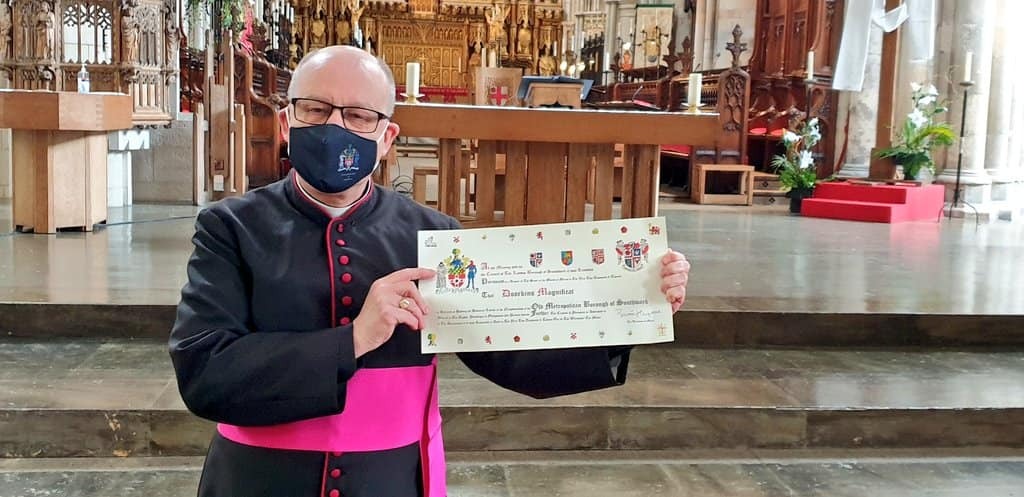 The posthumous certificate was presented and cited to Dean Paul Timms who cared for Doorkins during her time in the cathedral.
"We are delighted," said a Southwark Cathedral Facebook post.
"Whilst she is not around to enjoy this Freedom, we know that she touched the lives of thousands of people. So far 80,000 people have watched the Service of Thanksgiving we had for her and we continue to receive messages from people around the world who found that service comforting and encouraging.
"So thank you to the Mayor of Southwark and the Borough. There can be few cats in the world so honoured in life and in death," the post concluded.
Hodge is now the Cathedral cat.