In the House of Commons today MPs had the second reading of the Coronavirus Bill - the Government's plan to change laws swiftly to allow a quicker and better response to coronavirus.
Included in this bill is a plan to remove barriers to allow recently retired NHS staff and social workers to return to work, to enable the Government to restrict or prohibit events and the power to postpone elections over the course of this year.
It also suggests reducing the admin of NHS workers by reducing the number of signatures you need for certain tasks, such as signatures needed for a cremation to take place.
Premier's Cara Bentley spoke to Liberal Democrat MP Tim Farron about the Bill and about how he was responding to the crisis as a public figure of Christian faith.
CB: Paint us a picture of where you are now...

Tim Farron: Well, I'm sat in a room in our house just outside the Lake District where I live and where my constituency is and I'm confined to barracks like thousands, tens of thousands, maybe even hundreds of thousands of people are at the moment but we're in a house full of relatively robust, young people and we're all well! I'm pretty sure none of us have got the virus but you've got to do the right thing and the advice is if anybody shows any symptoms, or if one of my children did, then you've just got to hunker down. The most important thing in all of this is that you protect everybody else out there by keeping yourself isolated away. So this is an unusual time, but so it is for everybody and it's so important that we abide by these important pieces of medical advice.
CB: The Government obviously wants to pass this coronavirus bill, can you explain what would it do?

TF: It essentially gives powers to the Government and to local authorities to do some unusual things that you would never normally do in peacetime and overall, it's important to say, I think it's necessary and as Liberal Democrats we support it, I support it. I think, for instance, giving local authorities the power to intervene when it comes to the registering of deaths, I'm afraid, and the awful phrase 'the disposal of bodies' and how it is dealt with by a cremation or burial - I accept that but one of the challenges I would have, I guess as a Christian - not that I have any particular concern what happens to my mortal remains in the event whenever I pass away - but for many people who have a religious faith, they do have very specific concerns of what happens to them and to their loved ones and so we are seeking some amendments and some flexibility there to allow people to bury in accordance with their deeply held convictions.
But by and large, I think it's important that we accept what the Government is saying here, which is about extending powers to allow people to be fined for not complying with testing and isolation instructions and indeed to deal with the closure of ports if need be. We've talked about the suspension of elections and ensuring that people can be sectioned if need be if they're displaying behaviors that are a threat to them and to others. These things are things that, if opposed in normal time, I would be protesting against in the most extreme way, in the most vocal way, but these are not normal times and it's important for the sake of everybody's safety that the Government is lent these powers for a period of time in order to ensure the safety and well-being of the country. My concern is this is a two year period we're asking the Government to have these powers. The problem I have is I would like that to have six month break clauses in it, so that after every six months Parliament has to re-approve these powers. Otherwise, you might get a situation where Government gets a little bit too used to exercising almost totalitarian controls. This is going to be for a specific purpose for a specific period of time and not change the way that we do government in our free and democratic country forever.

CB: Is it expected that it will get cross-party support and just pass and get Royal Assent pretty quickly?

TF: Yes, it is. Whilst I think a number of those are seeking to challenge the Government in a friendly and constructive way on some of those concerns, particularly when it comes to religious freedoms and flexibility there when it comes to burial, for example - such an awful and grim thing to be talking about in a matter-of-fact-way like this - but also when it comes to this issue of limiting the powers and making the Government come back to Parliament to get approval every six months rather than having it just carte blanche for two years, I think those things will be discussed and we will press those points very firmly. But we absolutely, completely accept the need for these powers because this is a extraordinary time and a time where we do everything we can to keep everybody safe.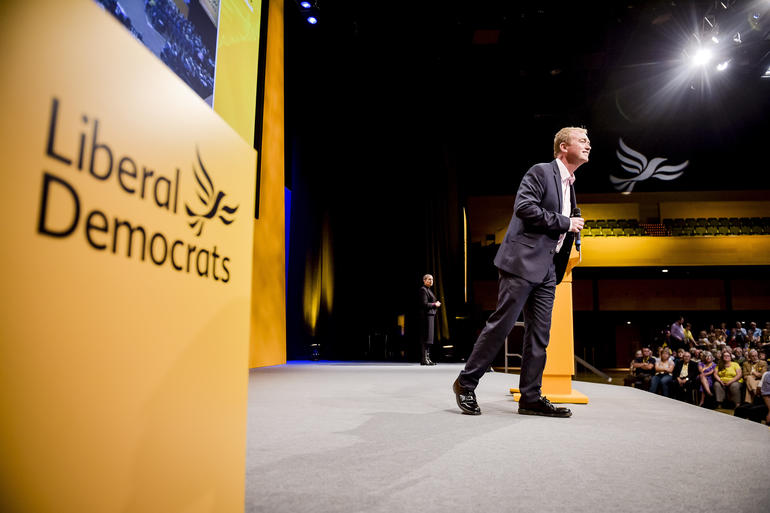 CB: How are you reacting to this all as a public figure as an MP, but also someone who many people know as a Christian? Are you thinking about your witness at this time?

TF: Yeah, absolutely. I think that obviously my most important roles are all combined in one house now, my main roles are to serve the good people of Westmorland and Lonsdale and indeed the wider country by being a servant, getting alongside people in their time of desperate, desperate need, but also to be a good dad and a husband at a time which is of course unsettling for those closest to me. The joy that is social media gives us the opportunity to either behave well or not well and so choosing what I use my channels to do is massively important: what I write about, what I broadcast about and trying to - I guess in terms of my tone towards people who might be hostile and afraid with tempers at a time like this - that's an opportunity to act in a way which is a witness to my faith in Christ.
But it's also important that we just help people to look at this in a way which is in the context of the eternal. I, like so many people, enjoyed virtual church yesterday and one of the take-aways was the sense of those forces out there that we're most afraid of, and there's lots of people experiencing real fear now, those forces that we're afraid of, they're afraid of God far more. We have a God who is almighty and all-loving works all things for the good of those who love Him and that even will be the case in the coronavirus crisis. So, understanding that and feeling that and believing that myself is hugely important and seeking to gently share that with others. We're bound to be afraid. We're bound to have our concerns. But as Christians, we don't need to fear and we need to perhaps share that sense of hope of something far better with those who are living in in great fear and uncertainty at the moment.