The Church of England's representative in Parliament has detailed what financial support St Paul's Cathedral in London has been given, after recent concerns that it would run out of finances.
Conservative MP Andrew Rosindell asked fellow MP Andrew Selous: "what steps the Church of England is taking to ensure the future of St. Paul's Cathedral."
Mr Selous, who is the Second Church Estates Commissioner, listed what the Cathedral has received, including £3 million from the Government's culture recovery fund, which St Paul's says has only "covered essential running costs for a limited time."
Mr Selous said: "The Third Church Estates Commissioner, Dr Eve Poole, has also been in touch with both the Dean and the Chair of Council of St Pauls in the wake of recent headlines and conversations about the additional specific needs of St Paul's are ongoing. Currently, the Church Commissioners are aware that St Paul's Cathedral has received the following financial support during the pandemic from the Church Commissioners and the Government."
The Cathedral has received some money from the Church Commissioners, who manage the Church's investments, including a standard grant of £158,000 for the Dean and two Residentiary Canons, £172,000 for staff and administration and £96,500 in a Heritage Trade and Skills Grant. The Church Commissioners also gave a £131,000 music grant for lay clerks.
When it came to Government financial support to St Paul's Cathedral, it received £3 million in the Culture Recovery Fund round 1 & 2 and £320,000 in the Culture Recovery Fund Capital Works Grant.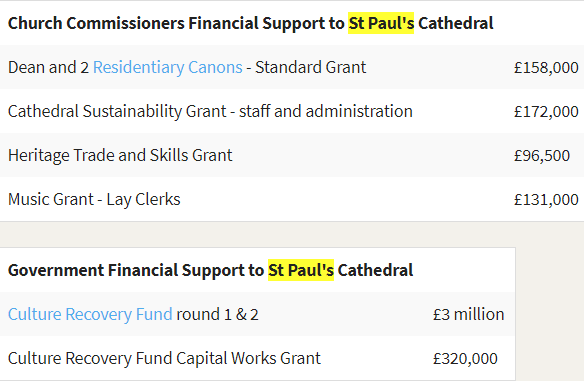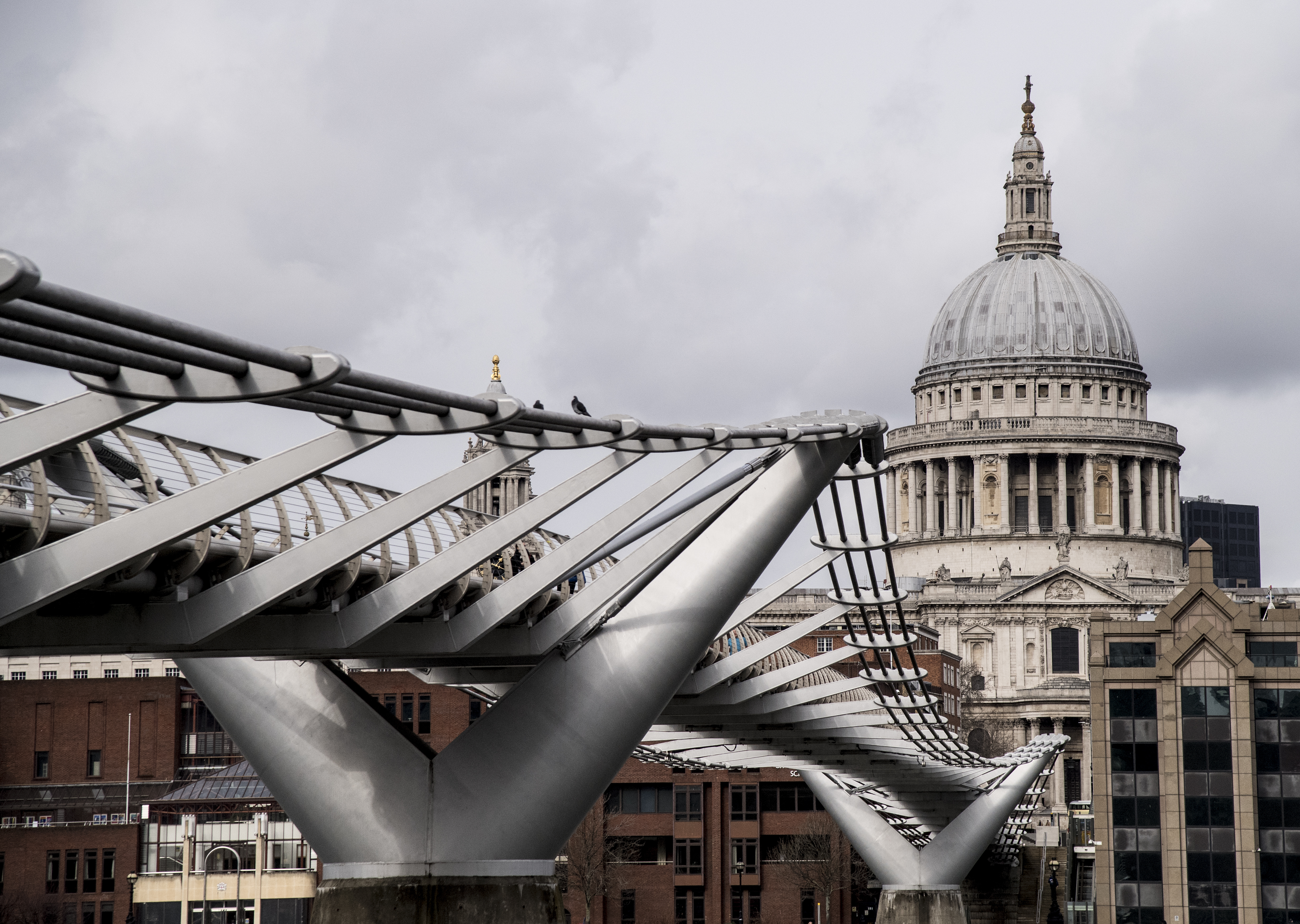 PA Ian West
Putting these figures into context, a spokesperson for St Paul's Cathedral told Premier: "Like every organisation that relies on visitor income, St Paul's has been deeply affected by the Covid-19 pandemic, and we saw a 90 per cent drop in visitor income in 2020. Since March when the first lockdown began, we have been using our reserves, using the Government's furlough scheme and finding savings wherever possible. Very sadly, we have had to go through a restructuring process which in turn led to redundancies. It currently costs £700,000 a month to keep the Cathedral open to welcome worshippers and visitors.
"The Government's Culture Recovery Fund has covered essential running costs for a limited time, including staff costs; digital and IT solutions to help us adapt to new ways of working; help to reach new audiences; and continue our work in proving support for young people with mental illness. St Paul's also received £320k funding from the Culture Recover Fund to cover urgent roof repairs.
"We are delighted to be open and welcoming back sightseeing visitors, and we are working hard to ensure we can stay open now and in the future."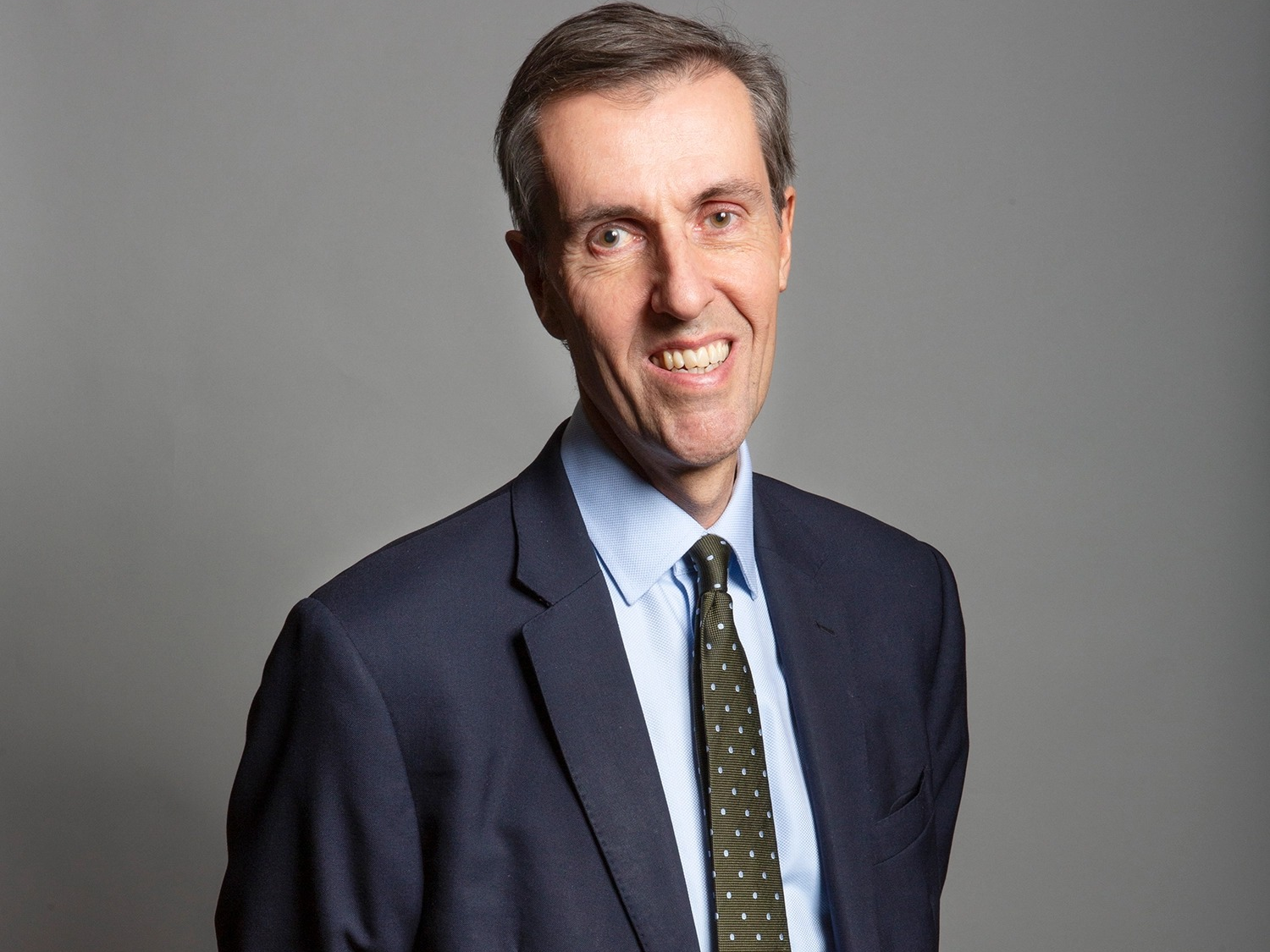 Andrew Selous
In his written response, Mr Selous added that the Church of England is responsible for the upkeep and maintenance of 45 per cent of all grade one listed buildings in the country and that the lack of in-person worshipers, educational visits and events have impacted the income of all cathedrals and churches and the community work the Church funds.